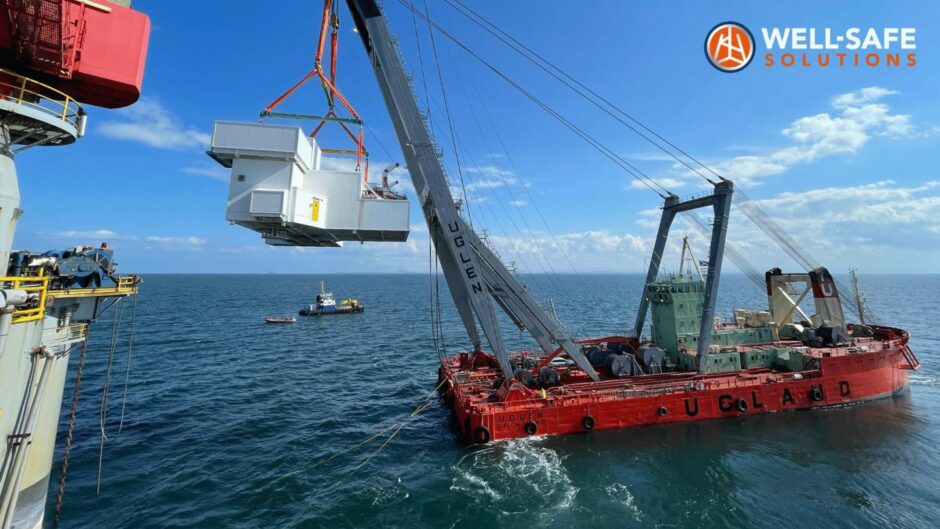 The Aberdeen headquartered Well-safe Solutions is expanding its operations in Australasia after identifying a $40.5 billion decommissioning opportunity.
In an assessment of t of Australia's offshore oil and gas decommissioning liability industry body Centre of Decommissioning Australia (CODA), forecast the multimillion dollars worth of work ahead.
CODA has identified that most of the estimated spending will be plug, abandonment (P&A), and pipeline removal, this includes the abandonment of over 1,000 offshore wells and further onshore work.
The P&A specialist, Wellsafe Solutions, is expanding into the Asia Pacific region by appointing Massimo Delia as general manager of the newly-created Well-Safe Solutions Pty Ltd.
Perth-based Mr Delia said: "I have watched Well-Safe Solutions go from strength to strength in Europe, with the growth of its Subsurface and Well Engineering team capabilities and the mobilisation of all three well plug and abandonment assets for the first time in the company's history just some of the recent highlights.
"I am eager to play my part in the next chapter of the company's growth and look forward to collaborating with my colleagues, clients and stakeholders in the UK and Australia."
Well-safe Solutions' chief executive, Phil Milton, said that Mr Massimo will be "instrumental" in leveraging the firm's capabilities and "track record to partner with operators and stakeholders throughout Australia and Asia."
The company boss added: "We're looking forward to undertaking offshore and onshore well decommissioning projects with the input of the highly experienced engineering sector and supply chain already present within the region.
"Massimo's appointment is a reflection of Well-Safe Solutions' ambitious growth strategy."
Earlier in 2023, Well-Safe Solutions announced that all three well P&A assets, the Well-Safe Guardian, Well-Safe Protector and Well-Safe Defender, were all committed to firm contracts before options until at least mid-2024.
The Well-Safe Defender semi-submersible was mobilised early this year, less than 12 months after Wellsafe Solutions purchased the vessel.
Recommended for you

Well-Safe launches new global consultancy business