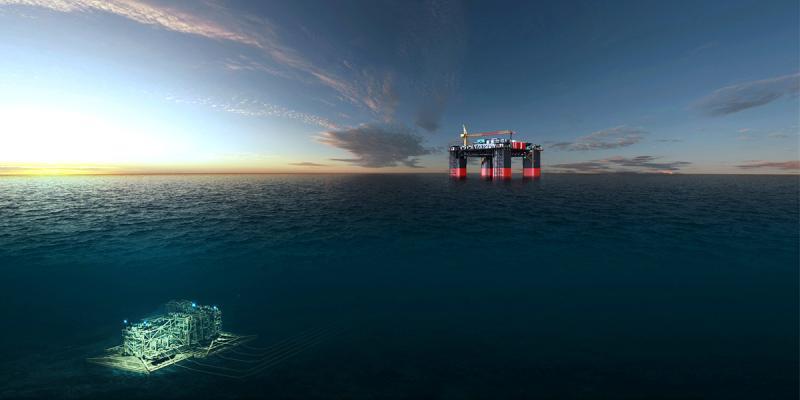 European natural gas tumbled on signs that a labour dispute at Australia's biggest liquefied natural gas export plant will be resolved, easing fears about one out of three possible strikes in the key exporting nation.
Benchmark futures settled 13% lower, finishing another turbulent day. They collapsed as much as 21% in the morning, the most since March 2022.
Prices pared some losses later as unions representing workers at the other two facilities in the country voted in favour of industrial action, though strikes are still not guaranteed to go ahead.
Gas markets have been extremely volatile this month as labour disputes in Australia threatened a tenth of global LNG supplies, and European prices at one point surged as much as 40% intraday in response to the risks.
Unions representing workers at Woodside Energy Group Ltd's North West Shelf LNG operations are considering a "strong offer" from the company after negotiations that ran through Wednesday night. Details of the settlement are due to be released after a meeting with members on Thursday, said Offshore Alliance, a group that represents two major unions.
"All indications at the moment look promising that strike action at the North West Shelf will be avoided," ING Groep NV said in a note on Thursday.
The resolution to the dispute would remove some of the strains facing the market. Europe, still recovering from the worst of the energy crisis that pushed prices to records last year, has been highly reactive to supply disruption risks. Even with ample stocks, the region needs a continuous flow of LNG from global markets. Any prolonged shutdown of Australian facilities, which supply Asia, could risk shifting US or Qatari LNG away from Europe.
With inventories nearly full well before the start of the heating season and industrial demand subdued, the continent for now remains well supplied.
Chevron talks
Even if a deal is agreed with Woodside, talks with Chevron Corp. on disputes with workers at two of its Australian LNG plants are still ongoing. That puts 24.5 million tons of annual supply at risk, or about 5% of global liquefaction capacity.
Unions on Thursday voted to endorse taking industrial action at Chevron's Gorgon and Wheatstone Downstream facilities if the company fails to provide an appropriate offer during negotiations, the Offshore Alliance said in a statement. The ballot is yet to be completed on Aug. 28 at Wheatstone platforms.
"The market is not out of the woods yet," said Leo Kabouche, an analyst at Energy Aspects Ltd. in London. "Price swings are likely to continue until there is more clarity on the state of affairs at the Chevron-operated facilities."
Dutch front-month futures, Europe's gas benchmark, settled at €31.94 a megawatt-hour, the lowest level since Aug. 8 — a day when initial reports on potential strikes appeared. The UK equivalent contract also fell 13%.
Recommended for you

UK Risks Power Supply Crunch in January as Nuclear Plants Halt