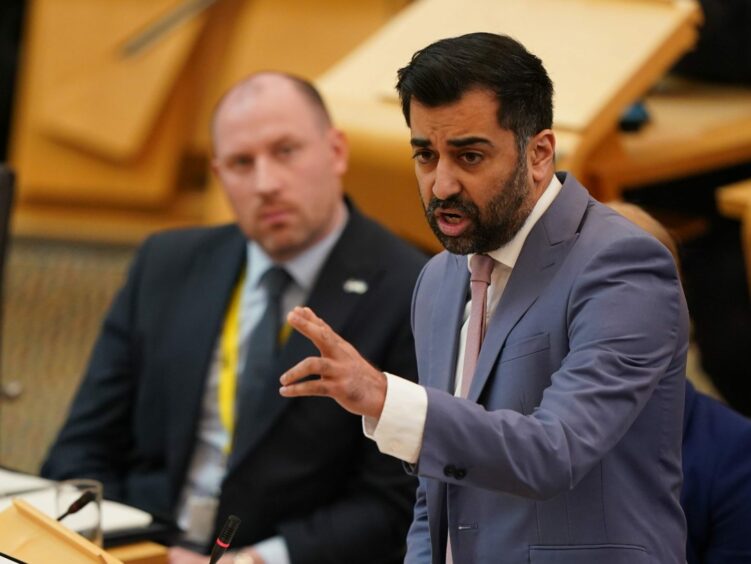 Scotland's first minister Humza Yousaf has said he is "not convinced" by Equinor's controversial Rosebank oil field.
Rosebank has been met with many protests in recent months as activists stand against the field off the coast of Shetland which is forecast to hold 300 million barrels of oil.
Currently, Equinor's project, which is the UK's largest untapped resource, is awaiting government approval.
Climate group, Uplift, said earlier this year that if Rosebank received the green light from the UK government it would take legal action. 
The group wrote to Secretary of State Grant Shapps and the North Sea Transition Authority (NSTA), stating it has "strong grounds" to make the case that an approval of Rosebank "would be unlawful."
Humza Yousaf 'not convinced' by Rosebank
In a conversation with the Daily Record, Scotland's first minister said: "My starting position on Rosebank is I'm not convinced it should go ahead and I've said as much publicly, for a number of reasons.
"First and foremost, for example, the majority of Rosebank is oil as opposed to gas – that oil, of course, then gets exported.
"Any suggestion that helps us in terms of our domestic energy security, I think, doesn't quite stack up."
Humza Yousaf added: "Unlimited oil and gas extraction is not Scotland's future," when asked about the controversial Rosebank oil field.
The point made by the first minister is not a new one as Rosebank's detractors have previously expressed that increased domestic production of hydrocarbons will not lower household bills and that most of the oil produced in the UK goes overseas to refineries.
The first minister argued for a just transition for the energy workforce, adding: "We have to make sure we take [North Sea] workers with us on this journey."
Justification for domestic production of oil
According to the Equinor environmental statement, Rosebank will, on average, emit 165 kilotonnes of CO2 per year.
That's around 1.6% of the annual emissions of the UK offshore sector when compared with North Sea Transition Authority (NSTA) figures.
Rosebank's emissions intensity, how much CO2 it produces per barrel, depends on whether the Knarr, the vessel that is set to produce at the site, is electrified.
Electrification would allow gas-fired generators to be replaced with green energy.
Arguments for the domestic production of oil have also been presented by industry leaders.
The NSTA's chief executive, Stuart Payne, pointed out earlier this year: "Some of it goes through refineries as Product A and we then have to buy it back as Product B – yeah, those things move around because that's a reality of how that world works.
"We still need to do the work around making sure we have control over those molecules. It's still a security of supply issue, it's just a different one."
Recommended for you

NSTA: £4bn of North Sea developments approved in 2023