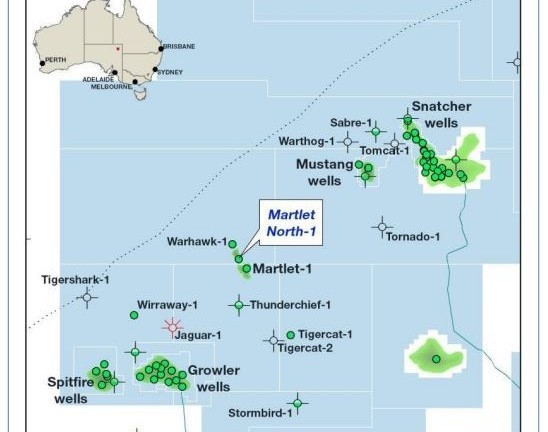 An Australian energy company has announced the discovery of oil in a well in the south of the country.
Senex Energy Limited today announced the Namur oil find at the Martlet North-1 exploration well, on the western edge of the Cooper Basin, in south Australia.
The petroleum retention licence at the well is held 60% by Senex and 40% by operator, Beach Energy.
The site was spudded on January 29 as work to evaluate the oil potential of the Namur Sandstone got under way, with the Birkhead Formation the secondary target.
Well encountered oil shows in both the target reservoir and the Birkhead Formation.
It find has been cased and suspended as a future Namur oil producer, with the timing of a tie-in to the Martlet-1 infrastructure dependant on field development planning across both oilfields.
The well is located just under a mile north of the Martlet-1, which produces from the Namur Horizon.