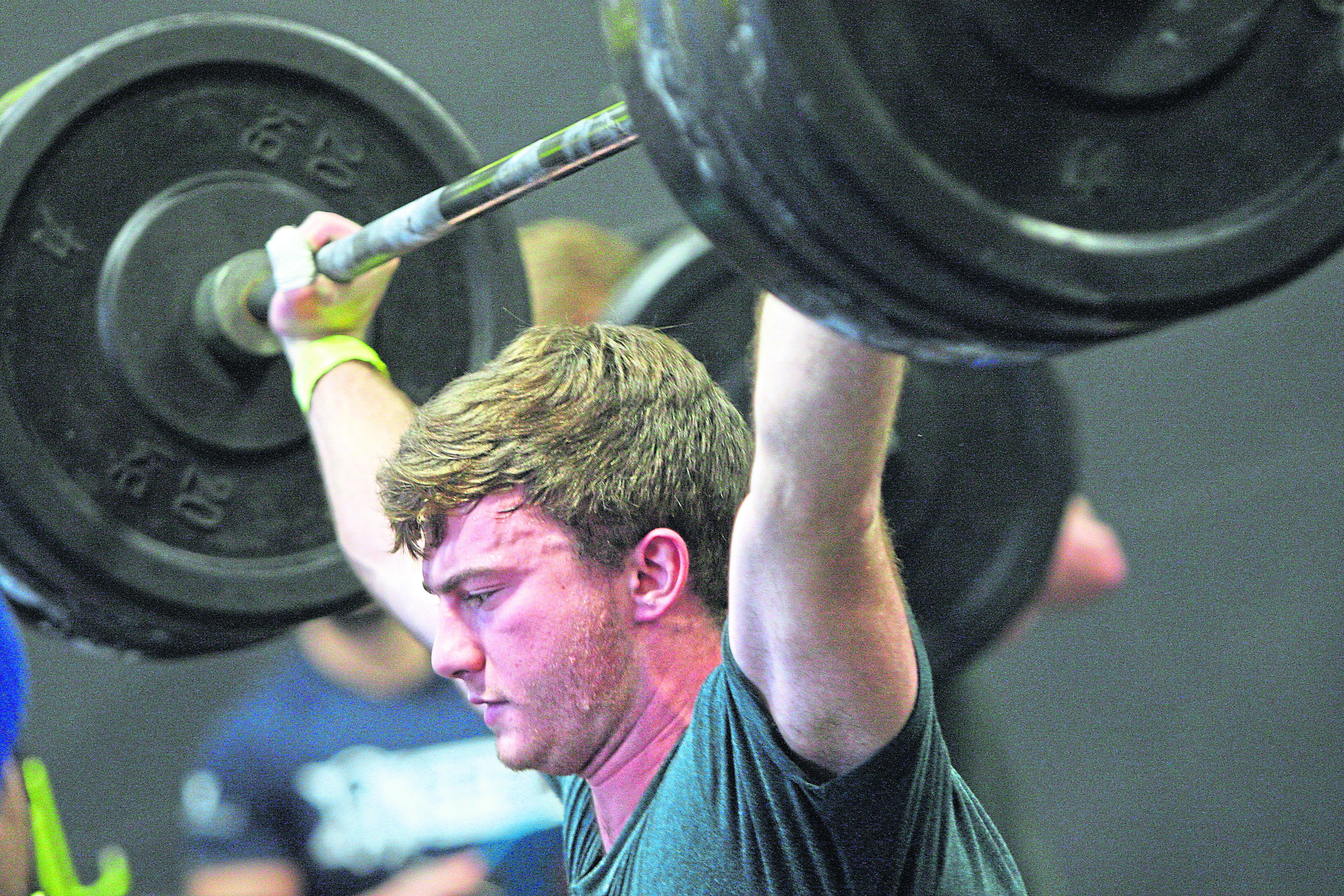 For the uninitiated, there may not be any obvious connections between North Sea decommissioning and Crossfit – a high-intensity fitness programme – however Oil and Gas UK's (OGUK's) new decommissioning manager sees things differently.
Appointed to the position in September, Joe Leask brings years of experience as an engineer specifically employed for the task of shutting down oil and gas infrastructure, latterly with Repsol Sinopec Resources UK (RSRUK).
The UK is aiming to drastically bring down the cost of shutting down North Sea infrastructure by 2035, and at the same time maximise the amount of oil recovered from the basin.
Mr Leask predicts a steady flow of work in the build-up, and does not necessarily see the two agendas as conflicting.
He said: "At Crossfit we have some workouts called 'chippers'. Everyone hates a chipper. These are 15/16 minute workouts that you have to chip away at. We're all aware when we walk into the gym that this is going to be a long, drawn-out challenge.
"It might happen faster or it might take you a little longer than some people. We don't know until we get under way and we start it.
"I would describe decommissioning as a bit of a chipper, we're going to have to chip away at it until it's done. There's going to be a steady flow of work.
"I don't know what's going to happen by the year 2035, but I know there will be decommissioning work.
"There are still significant resources out there to be explored and out there underneath the older assets. Having a regime that allows for transfer to slimmer operator models to make sure we can get what's there from the infrastructure in place is really important.
"It will be decommissioned when it is ready to be decommissioned."
The view has been formed through his time hired as a decommissioning engineer for RSRUK.
As part of his remit, Mr Leask is working towards this year's decommissioning insight report from the trade body, which will be unveiled at a conference in St Andrews hosted by Decom North Sea and OGUK this month.
Mr Leask believes steady spending on decom is likely to continue.
He said: "One of the things that I've seen over the past three years, and certainly in the insight report I'm working on at the moment is yes, there is a steady workload of decommissioning.
"There's consistent expenditure on decommissioning and I don't see that changing because operators are a business, they provision costs towards decommissioning.
"It has to be a sustainable cost and they will continue in that vein."
There are several elements of decommissioning making up the whole picture, from well plugging and abandonment – making up 49% of costs – to scrapping topsides onshore.
It comes as the UK looks to reduce the costs of shutting down North Sea platforms by 35% by 2035 to £39 billion or less.
Mr Leask is keen to highlight some of the work not seen and sometimes "not considered", which he believes will be crucial in meeting that cost challenge.
He said: "There are lots of elements of decommissioning and one of the key thing for me is to make the majority of the work, which sometimes people don't really consider, visible. We need to make the invisible stuff visible.
"Well P&A being one of the major ones but also removals costs, post CoP opex – operating these platforms that are no longer producing oil.
"These are the key ones that will really drive down costs but they're also areas with very high expertise and becoming good at these elements will mean that we've got a very exportable business going forward and key for reducing costs in our industry."
If the UK can master these elements it could become a world leader in decommissioning, able to bring its expertise to other regions such as the Middle East, West Africa and the Gulf of Mexico.
Mr Leask sees that as one of the reasons to get excited about the "massive potential" for the North Sea going forward. He added: "It's an industry not quite in its infancy any more. I know that's been quoted in the past but there's a body of work, of expertise that's developing in decommissioning, certainly over the last four or five years. It's coming to the fore and we're starting to learn from our experiences so far. Already we're seeing reductions in the costs based on the activities that we've undertaken.
"The UK supply chain has a massive opportunity. We have the capability to carry out a high amount of the work scope, and not only that, we are in a basin that's a lot more mature than others.
"That means that if we can become experts at undertaking decommissioning work then we've got a very exportable business around the world.
"There are lots of areas that are following suit. I'm not only talking about the supply chain, I'm talking about how we actually conduct things, what the regulations are and how we can provision costs so there's a big opportunity there."
In terms of improving the North Sea's expertise in decommissioning, Mr Leask said he noted in his time at RSRUK that operators are becoming quicker at well plugging and abandoning which he deems "an area of success so far" which will lead to future reductions in costs. However, there is still significant uncertainty for many operators in terms of their costs for shutting down assets.
The Oil and Gas Authority (OGA) reported earlier this year that many remain unsure of their decom spending over the next five-year period.
Mr Leask believes the regulator is doing important work to address the issue. He added: "The asset stewardship survey that the OGA takes to operators every year is improving, it's developing. I think that they are taking a good active approach within that stewardship survey to educate the body of operators.
"It is actively ensuring that operators pay more attention to detail when they are coming up with their estimates. That's what you'll maybe see in the OGA's cost reports that the accuracy of estimates come down from level fives to level fours to level threes.
"In turn, that's seen a reduction in the overall costs that they are expecting. That means when people are actually thinking about their projects and defining them a little better, costs are actually coming down so that's a good sign."
Recommended for you
X

New AECC to open in 'summer 2019'