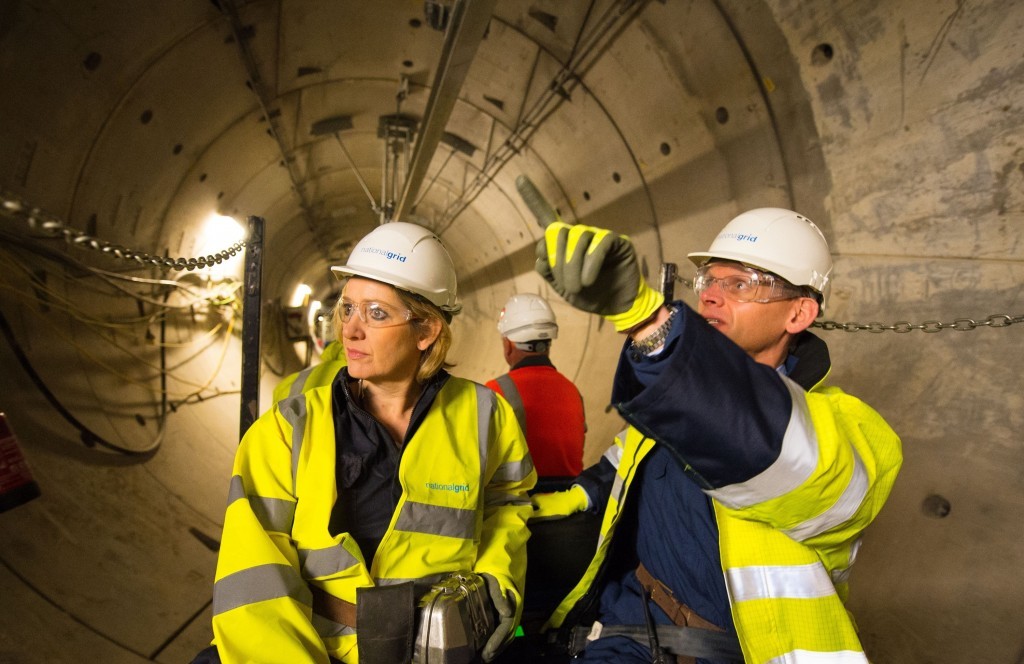 Leaving the European Union could push up bills and threaten the UK's energy security, Energy and Climate Change Secretary Amber Rudd has warned.
Pointing to a report by National Grid on the consequences of leaving the EU, she said the "massive electric shock" of Brexit could cost half a billion pounds a year, or around £1.5 million a day, and increase the cost of investment in energy supplies.
Ms Rudd also warned of the risk posed by Russian president Vladimir Putin hijacking the UK's energy security "as a political pawn to bring Europe to its knees", something which could be prevented if EU countries worked together.
But pro-leave campaigners dismissed the Energy Secretary's claims as "absurd".
Manufacturers organisation EEF said leaving the EU would raise investment costs for infrastructure, for which consumers would have to pick up the bill, but it warned uncertainty was already rife in the energy sector and the Government needed to provide long-term direction on energy policy.
The National Grid report says the impact of Brexit is "very likely to be negative", with potential costs of up to £500 million a year as a result of issues such as less investment in interconnectors – subsea cables linking EU grids – and less energy trading.
If the UK leaves the EU but is allowed to remain in the internal energy market – as Norway is – most of those costs would be mitigated, the report says, and the impacts for gas as a result of Brexit are minimal in the near term.
But the cost of investment in badly needed new power infrastructure could rise by hundreds of millions of pounds as a result of market uncertainty.
Speaking to employees at an energy interconnector site in Kent, Ms Rudd said a fully integrated internal energy market could save up to £50 billion a year by 2030.
And EU energy efficiency standards for household items such as TVs and washing machines were saving UK families on average £60 a year and would save them £120 a year by 2020, she said.
She added: "People want and deserve lower energy bills, and we're doing everything we can to make that happen, but leaving the EU could put all of that at risk and would hit the poorest in society the hardest."
Even with the development of domestic shale gas, by 2030 the UK is expected to import three-quarters of the gas it needs, a risk as countries such as Russia use gas supplies as a foreign policy tool, she said.
"We can't let our energy security be hijacked as a political pawn to bring Europe to its knees. By working together in the European Union we can stop this becoming a reality."
The bloc of 500 million people could use the power of the internal market to source gas from elsewhere and drive down import prices, she said, adding: "When it comes to Russian gas, united we stand, divided we fall."
Vote Leave chief executive Matthew Elliott said: "Amber Rudd's absurd claims simply aren't backed up by her own research. If we want cheaper bills, less Commission interference and the ability
to spend our money on our priorities, then the safe option is to Vote Leave."
Go Movement executive director Alex Deane said: "Putin does not have the power to switch off the lights in Britain, as the Energy Secretary implies. In any case, we can't decide our nation's future based on whether we think Putin will smile or frown."
Recommended for you

Over half of Scottish fishing space could be lost as green energy ramps up