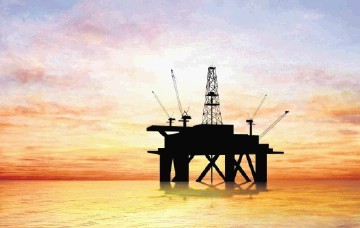 Lansdowne Oil and Gas has called a meeting of shareholders giving them the opportunity to vote on the company's proposals to raise "essential" funds by issuing 350 million shares, devaluing the company in the process.
The AIM-listed junior explorer, focuses on Ireland's offshore prospects, is looking to double the company's current ordinary issued share capital.
Lansdowne shareholders will vote at a meeting on June 9, specifically as to whether the directors should have the authority to issue the new shares and on whether the company should be allowed to undertake a share capital reorganisation.
Lansdowne currently has only 161.7 million shares in issue.
Aberdeen-based SeaEnergy, holds an 18.67% interest in Lansdowne. SeaEnergy said it had noted the Lansdowne move but made no further comment.
Lansdowne needs funds to settle any liabilities arising from a dispute with Transocean, which recently won its case against Lansdowne and Providence Resources in the appeal court over a drill rig hire in 2011.
The total issued share capital would rise from its current 161.7 million shares to 511.7 million shares before the share capital reorganisation.
Lansdowne shares have been suspended since April 13 and last traded at 2.12pence per share – but the new shares, if issued, would be at a heavy discount to that price.
As the shares will be issued at a discount and below the 5.0 pence nominal value, Lansdowne would have to carry out a share capital reorganisation to reduce the nominal value of each share.
The issue of additional shares would reduce the value of existing ordinary shares from 2.12p per share to 0.1p per share, with a deferred share of 4.9p per share.
Deferred shares will not be entitled to receive dividends or other distributions and will not carry any voting rights. The deferred shares also will not be entitled to any proceeds should the company wind-up and they cannot be transferred without approval from the board, the company said.
The deferred shares will not be listed or traded on AIM.
"The directors consider the passing of the resolutions to be in the best interests of the company and its shareholders as a whole. The board stresses the importance of shareholders voting in favour of the resolutions at the general meeting," said Lansdowne.
LC Capital Master Fund Limited has indicated that it intends to vote in favour of the resolutions. It holds 28.04% of the existing ordinary shares.
Recommended for you

Simec Atlantis seeks to raise another £341k to pay out shareholder