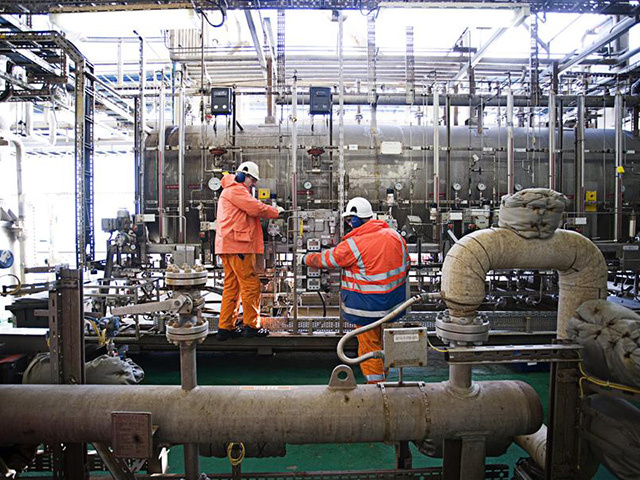 DONG Energy could be valued at up to $16billion, potentially making it Europe's biggest flotation this year.
It has set an indicative price range for its planned stock market listing at 200 Danish crowns to 255 crowns per share, giving the group a market value of 83.5 billion to 106.5 billion Danish crowns ($12.6-16billion).
The state-controlled company, which also develops offshore wind farms said it would sell up to 17.4% of its shares in the initial public offering and that the Danish state would keep a 50.1% stake. No new shares will be issued in the IPO.
The company was created 10 years ago from the merger of a Danish state oil and gas entity and five regional utilities. It has grown rapidly to become the world's largest offshore wind farm developer.
It has built more than a quarter of the world's offshore wind farms, is a major player in Britain and Germany and has recently opened offices in the United States and Taiwan.
"The intended IPO is expected to support DONG Energy's future growth and strategy, advance its international profile and provide DONG Energy with improved access to public capital markets and a diversified base of new Danish and international shareholders," the company said in a market statement.
The government sold 18% of DONG to a group of investors led by Goldman Sachs (GS.N) in January 2014. If DONG is valued at 100 billion crowns at the IPO that stake would have increased in value to 18 billion crowns from 8 billion in 2014.
DONG said the final offer price would be determined through a bookbuilding process from Thursday through to June 8. Shares will start trading on Copenhagen's stock exchange from June 9.
Recommended for you

Asia's richest man plans to invest $76 billion in green projects