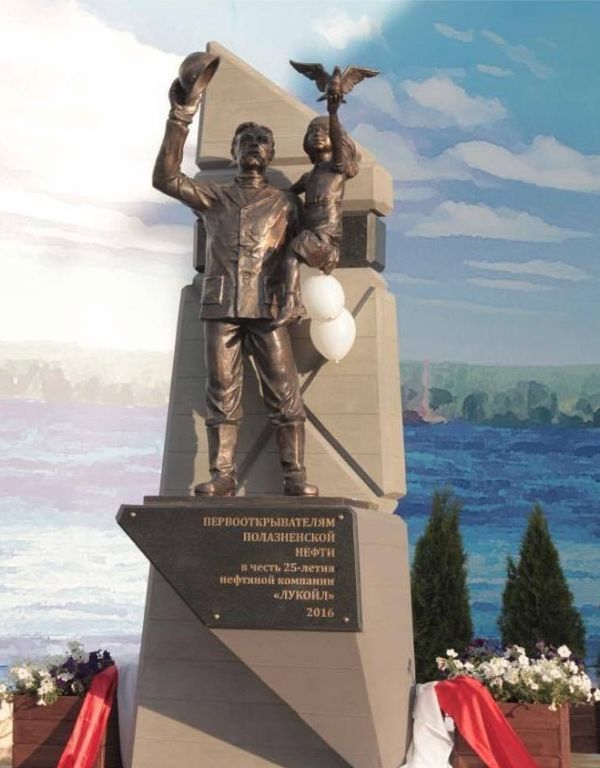 The pioneers of the Russian oil and gas industry were honoured in a ceremony held in the oil region of Perm.
The ceremony was attended by oil industry veterans of the Perm region.
The monument commemorates pioneers of oil production in Perm whose efforts and accomplishments are enscribed in the history of Russian fuel and energy complex.
The bronze sculpture depicts an oilman in front of a 1930s drilling rig holding a child releasing a dove of peace.
The monument is 4 meters high and weights about 8 tons. Similar sculptures will be installed in 2016 in other towns of the Perm region to celebrate the 25th anniversary of Russian oil company Lukoil