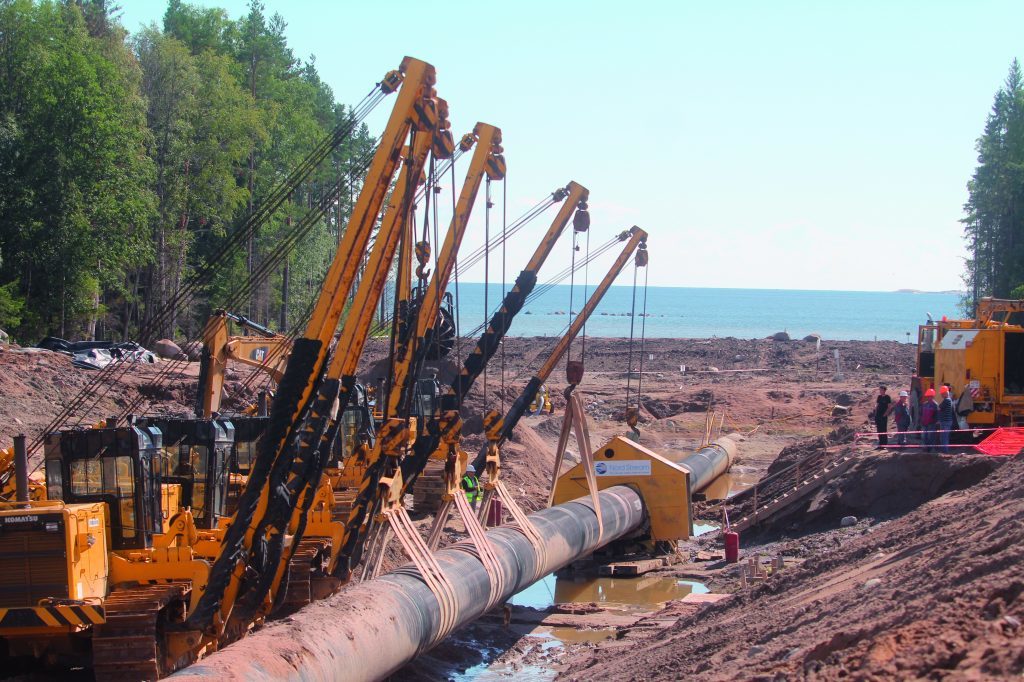 A consortium of Gazprom and five European allies has withdrawn its application to set up a Polish joint venture to build the Nord Stream 2 pipelines in the Baltic Sea.
Engie, Gazprom, OMV, Shell, Uniper, and Wintershall abandoned the move after facing opposition from the Polish monopoly watchdog.
In a joint statement, the firms said they believed the project was "crucial" for the European energy system and vowed to "individually contemplate alternative ways to contribute to it".
They insisted the decision would not affect the construction of Nord Stream 2, which is slated for completion in 2019.
Nord Stream 2 would open up another supply route from Russia to Europe that misses out Ukraine.
Relations between Moscow and Kiev have been acrimonious since Russia's annexation of Crimea in 2014.
Polish authorities are wary of the project for fear that it will cement Europe's reliance on Russian gas.
Russia's Gazprom, which owns 100% of the project, wanted to sell shares in the venture to its partners, some of whom have assets in Poland.
Gazprom is now expected to develop the project alone.
Nord Stream 2's predecessor, Nord Stream, opened in two phases in 2011 and 2012.
Recommended for you

US sanctions ship involved in Nord Stream 2 gas pipeline