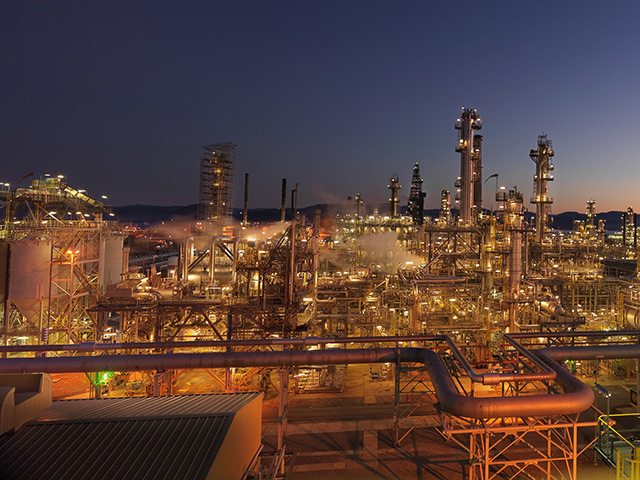 Statoil this morning raised the alarm after a naphtha leak on its Mongstad refinery in western Norway.
A spokesperson said: "Employees who are not part of the emergency organisation at the plant were evacuated, and parts of the plant are being shut down. The Statoil emergency response organization has been mobilized and is handling the situation on an ongoing basis.
"We have notified the police, ambulance and fire departments according to our procedures, and continue notifying other public authorities."
No injuries were reported.
The refinery is the largest of the two refineries in Norway, with a capacity of almost 12 million tonnes of crude oil per year. The production at Mongstad far exceeds total operating consumption in Norway and around half goes for export. The plant also produces petroleum coke, which is used for anodes in the aluminium industry. Statoil Refining AS is 100% owned by Statoil, which is also the operator.