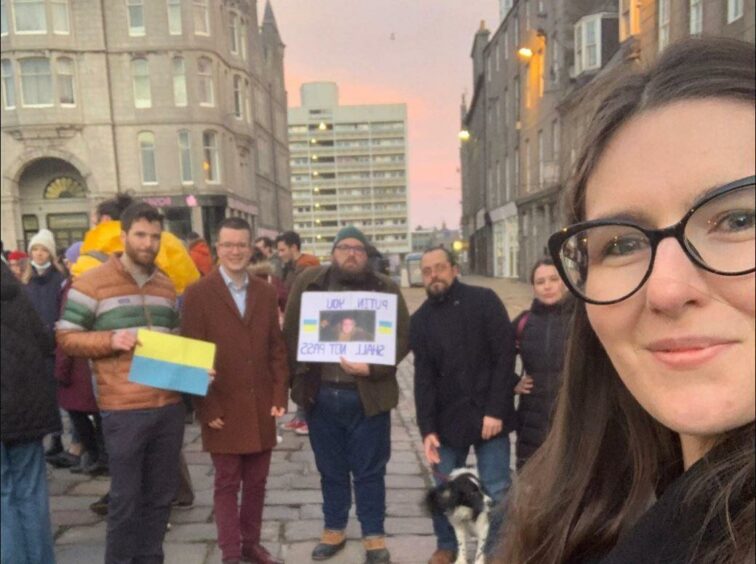 A Ukrainian energy expert living in Aberdeen hopes the bravery displayed by her countrymen will lead to further action against Russia, including UK sanctions on its fossil fuels.
Dr Daria Shapovalova was born and raised in Ukraine, before moving to Scotland eight years ago and is now co-director of the Aberdeen University Energy Law Centre.
Before completing her PhD in Aberdeen, Daria studied at Kharkiv, Ukraine's second-largest city, which this week saw Russian missiles strike government offices, an opera house and concert venue in its Freedom Square, killing at least 10 people and injuring dozens more.
"My sister and my two nieces have been living just outside Kharkiv for the past few years and had to flee their home on Thursday (Feb 24) at five AM from the sound of explosions," Daria said.
Many of her former classmates in the city are now living in bunkers with their children to protect themselves, while others are supporting the Ukrainian armed forces.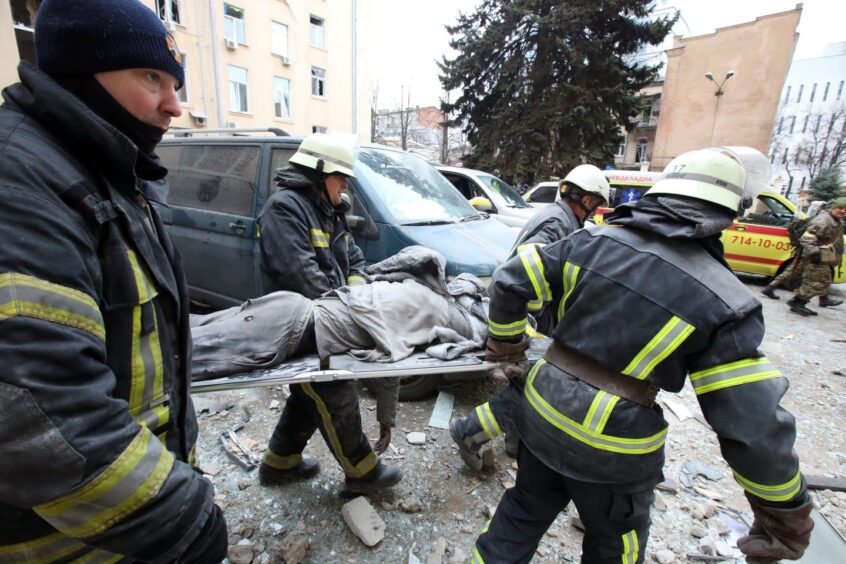 "I think a lot of Ukrainians are fighting feelings of helplessness and sadness and anger but are doing their best to act and be helpful in any way we can be," Daria said.
"Whether that's coming out to demonstrations, helping with humanitarian parcels or finding out what the needs of our friends are today and trying to help them with that."
As well as her sadness at the tragic events taking place across Ukraine, she spoke about her frustration at the international community's inability to solve the crisis.
This week a video was shared widely of a Ukrainian journalist pressing Prime Minister Boris Johnson for NATO to impose a no-fly zone over Ukraine.
Given Putin's threat of using nuclear weapons, enforcing closing Ukrainian airspace to Russia is not an easy step to take, Daria conceded.
"I'm hoping that the bravery that the Ukrainian army and its people are showing in these dark times – the army that is so much smaller in numbers but is showing so much more strength – is going to encourage further action.
"It's not a conflict that you can turn your back on and it's going to be directly involving the NATO countries and beyond in the future."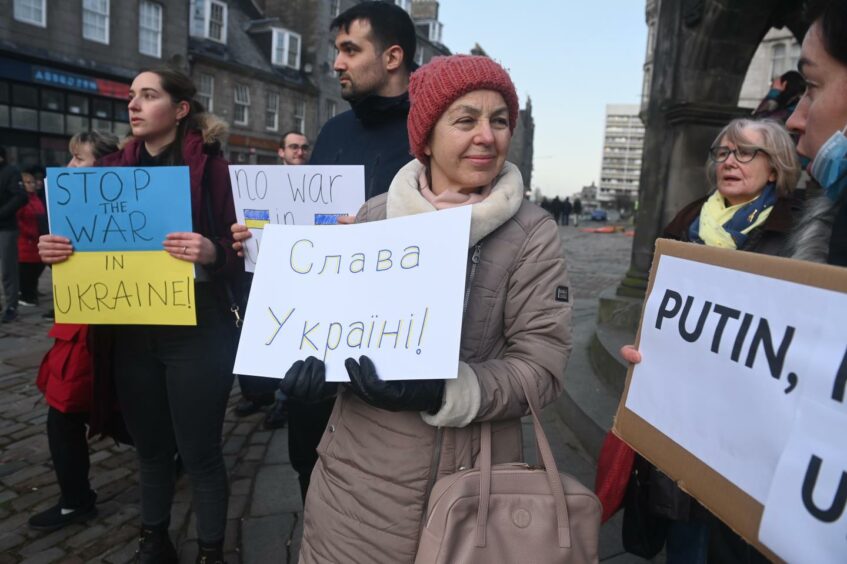 There are other steps the UK Government could take – such as placing sanctions on Russian gas imports, as has been done by Canada.
Russia accounts for around 5% of the UK's energy supply, which is far less reliant on the state than countries in mainland Europe. The UK remains vulnerable to global prices, however, and can therefore be impacted by shortages elsewhere.
"I think it is much more difficult to advocate for that step in the European markets, but I think for the UK it's a much less painful step to take.
"The UK energy system is already quite rapidly advancing to net zero. This is not a significant threat to our energy security to say no to fossil fuels coming from Russia. If anything it's a good thing for the transformation of our energy systems in the direction we are going anyway."
Oil and gas remains a "cash cow" for the Russian economy, and many oil and gas majors including Shell, BP, Exxon Mobil and Equinor have announced plans to exit their businesses there in light of the invasion of Ukraine.
TotalEnergies has said it won't invest in any new projects, but has not said whether it will divest from the private firm Novatek, Russia's second largest gas producer, which has ties to the Kremlin via board member and Putin ally Gennady Timchenko.
It's position has come under intense scrutiny, including by the former deputy country chair for Shell in Ukraine, describing it as a toothless, useless and highly disappointing" statement.
Daria said that, given this is the "largest catastrophe and humanitarian crisis in Europe since WW2", companies should be taking steps to exit their holdings.
"It is, perhaps, naïve to expect from companies whose main aim is to bring money to its shareholders to take steps from the moral standpoint, but that doesn't mean that we shouldn't try."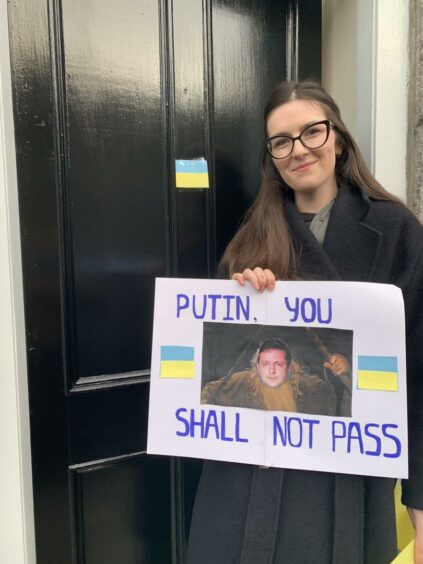 Having been in Scotland for the best part of a decade, Daria has seen a "heartwarming" wave of support from friends and colleagues over the crisis.
Her ask is that anyone wishing to show support to be sure to convert that into action.
"I hope that people can demand more action from their MPs, support fundraisers for the Ukraine army, Ukraine humanitarian aid. Take those five minutes from your life to take action rather than worry about it."
Daria Shapovalova's main research interests are in energy, environmental law and human rights. Follow her at @daria_arctic