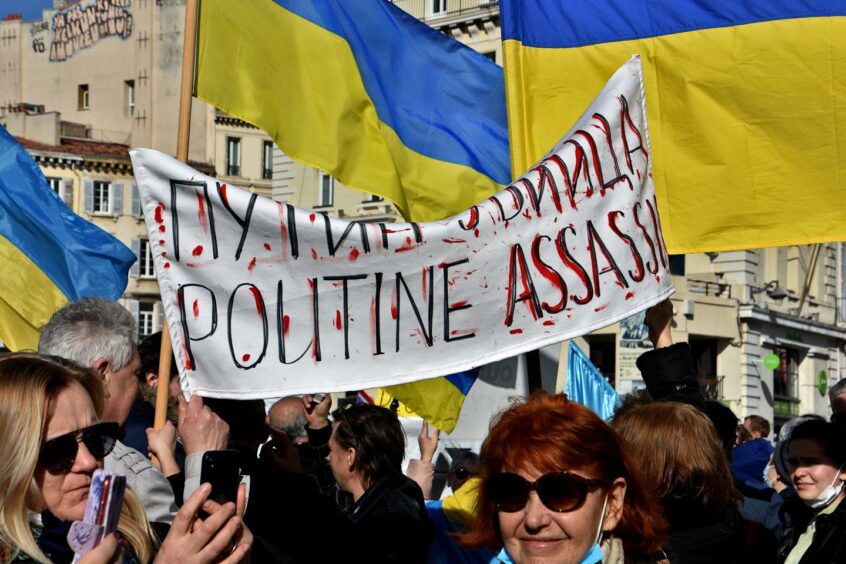 The former deputy country chair of Shell Ukraine has hit out at TotalEnergies over its "toothless, useless and highly disappointing" position on Russia's invasion.
Yesterday the French oil major said it would not invest in any new projects in Russia, but made no comment on whether it would divest its 20% stake in Novatek, Russia's second-largest gas producer.
The private company reputedly has close ties to the Kremlin via board member and Putin ally Gennady Timchenko.
On social media, Oleksiy Tatarenko condemned TotalEnergies over its stance on the war in Ukraine, and asked the firm to "revisit their position immediately to make the decision to exit from all business assets and holdings in Russia", and tagged various board members including CEO Patrick Pouyanne.
He said: "Toothless, useless and highly disappointing statement from TotalEnergies today on the war in Ukraine.
"The company has essentially promised not to invest new capital into Russia and happily continue its LNG business with the closest friends of Putin."
He specifically mentioned ties to Gennady Timchenko, who is on the EU's sanctions list.
Mr Tatarenko asked: "What can help you to make the decision to dump shares of Novatek and exit Yamal LNG? Would it help if European customers start boycotting your petrol stations? Or, perhaps, French Minister Le Maire who is 'waging an all-out economic and financial war on Russia' should give an alignment call to monsieur Patrick Pouyanne?"
Yesterday TotalEnergies said it "condemns Russia's military aggression against Ukraine, which has tragic consequences for the population and threatens Europe".
It added: "TotalEnergies supports the scope and strength of the sanctions put in place by Europe and will implement them regardless of the consequences (currently being assessed) on its activities in Russia."
The company did not reply when asked for comment on whether it intends to divest from Novatek.
Mr Tatarenko spent 13 years with Shell, including nearly 7 years in Kyiv where he was latterly deputy country chair for Ukraine.
Now working for non-profit RMI, he initially studied at Kyiv National Economics University.
Since TotalEnergies made its statement yesterday, ExxonMobil became the latest oil major to announce plans to exit Russia, joining BP, Shell and Equinor.
Recommended for you

Kistos 'ready to sanction' TotalEnergies gas projects in West of Shetland