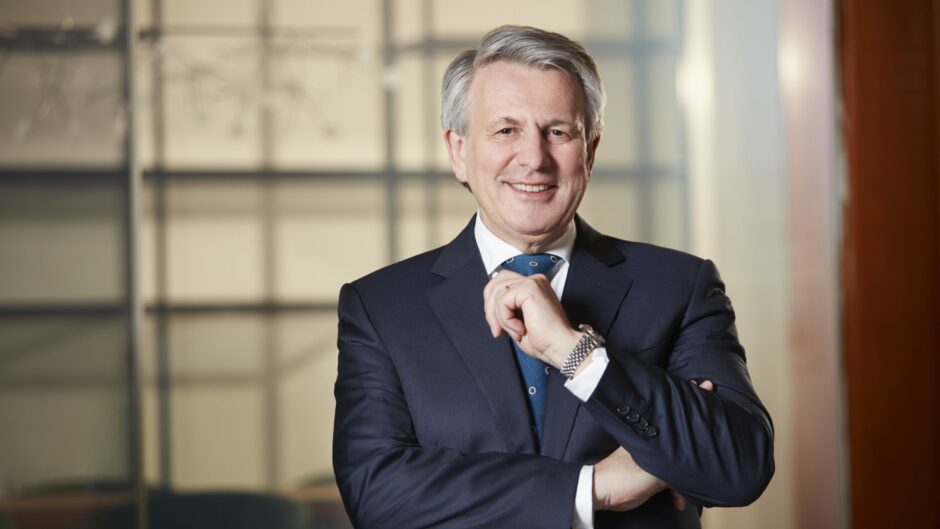 Shell CEO Ben van Beurden has taken home a whopping £6.1 million pay package following an "impressive financial performance for the oil giant".
Total remuneration for the top Shell (LON: SHEL) boss equates to a 27% increase on 2020's £4.8m, which comes after Shell reported pre-tax profits of nearly £22.7bn last year.
Ben van Beurden took a bonus of £2.1million in light of the results.
His pay and benefits is around 57 times that of an average employee, which stood at £119,112 in 2021 according to Shell's annual report.
Meanwhile, calls have been made for a windfall tax on the profits of North Sea operators, who have seen revenues surge in light of higher oil and gas prices.
Average household energy bills for pre-payment customers in the UK are set to rise by £700 from April 1 as the price cap increases due to higher commodity prices.
Jake Molloy of the RMT Union said it was "six million miles away from the concept of a 'Just Transition'".
"If ever there was an illustration as to why we need a new model for managing our National energy requirements then Mr VB's annual pay packet is it!
"How can we ask the poorest in society to pay more and more to keep their homes warm and their children fed when we have this obscene level of return for the Chief of an organisation which is exploiting our natural resources?"
He added that it showed the need for a national energy company to deliver a return to public consumers.
The comments were echoed by activist group Greenpeace, who said "short term profit" had come before reducing environmental damage.
"Now that nearly everyone knows we're in a climate emergency, why are we still finding it so difficult to cut carbon emissions? Because Ben van Beurden and others like him are paid six million a year not to."
Announcing its financial results last month, Shell revealed that it would carry out an $8.5m (£6.4m) share buyback scheme.
The seven "majors" are on course to return $38bn to shareholders this year according to Bernstein Research.
Earlier this week, Bob Keiller, the former CEO of Wood Group said oil giants should use the profits to invest in energy transition, developing existing energy sources and improving energy efficiency, not shareholder returns.
He said that's due to the "abnormal times" we live in with Ukraine being invaded by Russia, which is having a heavy impact on oil and gas prices.
Pay of £6.1m for the Shell CEO compares to £3.8m for outgoing chief financial officer Jessica Uhl.
Ms Uhl enjoyed a 22% surge in her remuneration package, which totalled £3.1m in 2020.
Both are comprised of a base salary along with extras such as pension and a bonus. Neither took a bonus in 2020.
Last week it was announced that Shell had appointed UK national Sinead Gorman to replace Ms Uhl as CFO.
Ms Uhl has decided to step down as the company relocates its headquarters to the UK from the Netherlands due to her family circumstances.
Recommended for you

Calls for windfall tax on CEO pay after BP boss Looney pocketed £10m in 2022