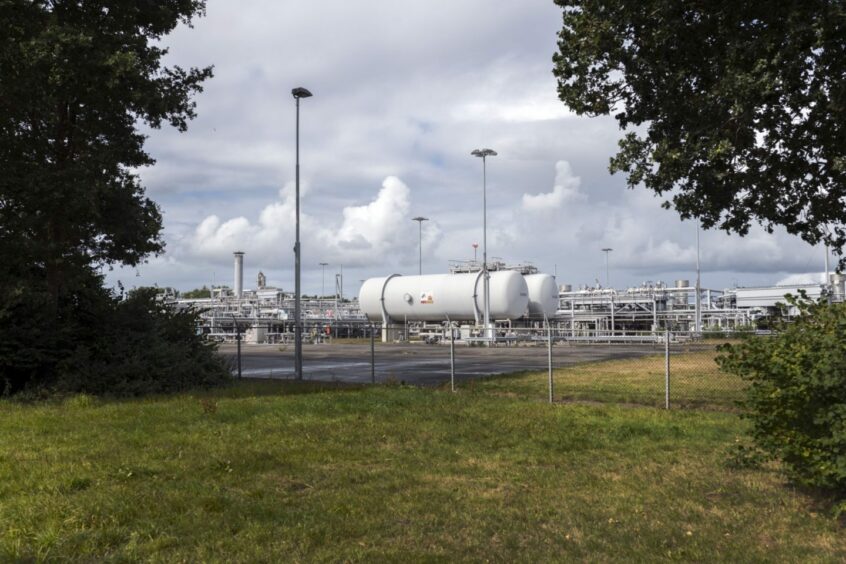 The Dutch government is set to permanently shut down the Groningen gas field in October after years of earthquakes in the region damaged thousands of houses, according to people familiar with the matter.
The closure will take effect from Oct. 1, the people said, speaking on condition of anonymity as the plans are not yet public. The official decision to shut the field will be taken during a cabinet meeting later this month, said a spokesperson for the Dutch State Secretary for Mining.
The field has been a key source of gas for much of western Europe, as well as a backbone of Dutch public finances, since production commenced in 1963. Hundreds of earthquakes with magnitudes of up to 3.6 have hit the province since the 1980s.
The government previously said it aims to shut the field at the latest by Oct. 2024 depending on the "geopolitical situation." Gas prices have fallen significantly from last summer's peaks after Russia's invasion of Ukraine triggered an energy crisis in Europe.
Dutch Prime Minister Mark Rutte, who delivered a public apology before parliament in 2019, survived a no-confidence vote earlier this month as the government is reeling from accusations that it was insensitive to complaints for decades. Earlier this year, the Dutch government pledged to spend a total of €22 billion across a 30-year period to compensate Groningen residents.
Of the approximately 327,000 homes in the region, at least 127,000 have reported some damage, according to the Groningen Mining Damage Institute. More than 3,300 buildings have been demolished in the area since 2012 because earthquakes have rendered them unsafe.
The Dutch government may also dismantle the gas wells by filling them up with concrete next year, one person said. A maximum of 2.8 billion cubic meters of gas will be extracted from the Groningen field until October as it currently runs on pilot light, which means it's operating at minimum levels now.
The decision for closure isn't entirely irrevocable, the people said. If there is another energy crisis or a very cold winter, it would take about two weeks to reopen the wells, they said. That's enough time for the government to revert its decision, depending on weather forecasts.
Recommended for you

Equinor gets Norway approval to electrify Western Europe's biggest LNG plant