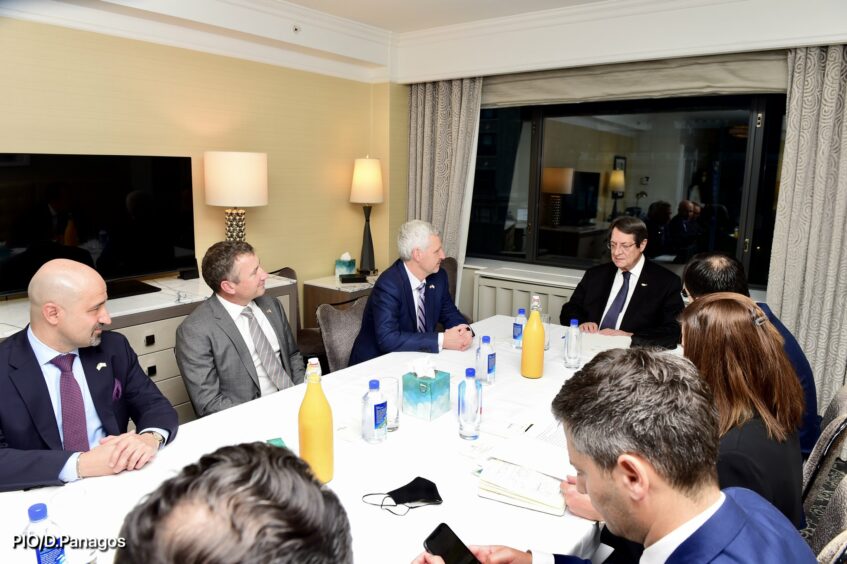 Cypriot President Nikos Anastasiadis has held talks with ExxonMobil ahead of drilling planned for the end of the year.
A statement from Cyprus said Anastasiadis had met Exxon's senior vice president Mike Cousins in New York. The two sides discussed the company's plans for Block 10, offshore Cyprus.
Discussions touched on the broader development plans for the Eastern Mediterranean and Cyprus' exclusive economic zone (EEZ) energy plans.
Also attending the talks were Minister of Foreign Affairs Nikos Christodoulidis, the Minister of Energy, Trade and Industry Natasa Pileidou and various other officials.
From Exxon's side, the company's vice president for frontier exploration John Ardill and government relations director Rochdi Younsi participated.
Cyprus' energy ministry has reported that Exxon plans to start appraisal drilling in Block 10 in late November or early December.
The US company drilled the Glaucus-1 well on the block in 2019, reporting a resource of 142-227 billion cubic metres of gas. This was the second of a two-well programme. The first well, Delphyne-1, did not find commercial hydrocarbons.
Up next
Energy Minister Pileidou is due to hold talks with Eni chief exploration officer Luca Bertelli on September 28, in Italy.
Eni drilled the Calypso discovery well in Cyprus' Block 6. It announced in February 2018 that it had made a lean gas find. The company drew a comparison with the major Zohr field, offshore Egypt.
The Italian company, and TotalEnergies, dominate Cyprus' offshore, holding seven of the eight exploration licences. Pileidou, talking in August, said the pair would restart drilling in early 2022.
Cyprus has been eager to drive development of its offshore resources but progress has been halting. High energy prices across Europe – and the world – may provide an opportunity for the country.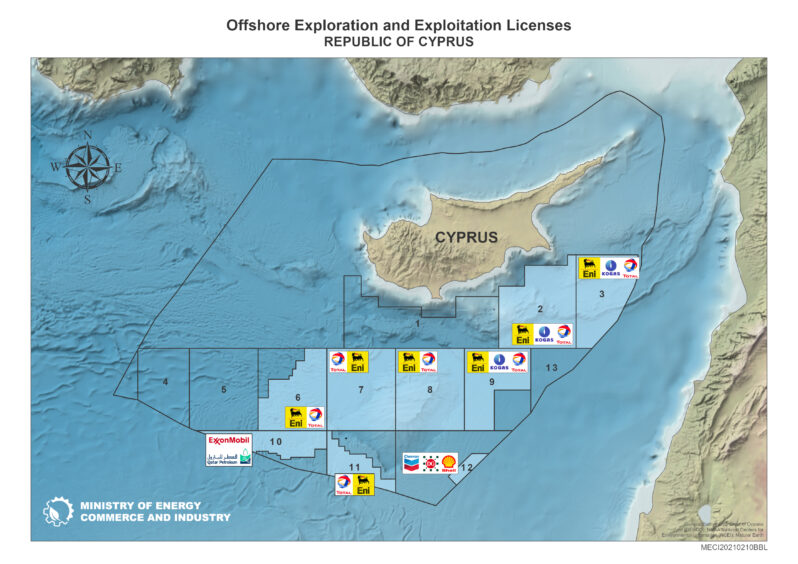 Recommended for you

Report: Chevron strikes gas off Egypt