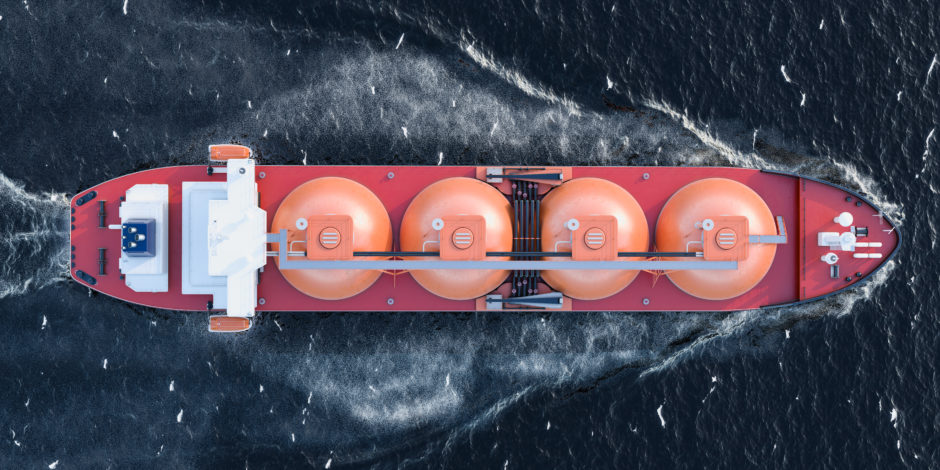 GIIGNL has launched what it calls a comprehensive framework to provide carbon emission data from LNG cargoes.
The LNG advocacy group said its Monitoring, Reporting, and Verification (MRV) and GHG (Greenhouse Gas) Neutral Framework can be used by parties throughout the sector.
"We decided to develop a common approach to the reporting and certification of GHG emissions associated with LNG cargoes. The main objective is to increase transparency on GHG emissions," GIIGNL secretary general Vincent Demoury told Energy Voice.
The GIIGNL position creates an independently verified cargo statement, which sets out both emissions and offsets.
Demoury said the information would show what progress LNG operators have made and where there is scope for more. "It will show low GHG features of a cargo. For instance, electrified liquefaction will be reported openly in the cargo statement."
Differing ambitions
The framework stemmed from consultations with its members, who account for more than 90% of LNG flows, he noted. It builds on existing standards and methodologies, rather than seeking to replace existing GHG calculations and footprint assessments.
Demoury noted that current reporting on GHG emissions from cargoes was insufficient. "There's a need to make this more transparent and in a consistent manner."
Appetite for carbon neutral LNG has risen in the last two years, although there have sometimes been concerns about the validity of carbon offsets.
"We are aware, of course, of several announcements in the space of carbon neutral LNG. We felt a need to bring some clarity to that space," Demoury said.
Providing a common standard for reporting should "create a virtuous circle", he said. "We hope to incentivise players to report emissions more transparently and consistently," he said. "It allows for different levels of ambition."
Companies throughout the industry can use the framework to provide insight into emissions.
The move comes as the hydrocarbon industry is in the crosshairs of environmentalists' demands. "I'm convinced that LNG will enable the development of new forms of low or zero carbon fuels," Demoury said. He cited instances such as biomethane, synthetic methane and hydrogen.
In the meantime, "LNG has a great role to play in decarbonising economies, particularly in substituting coal in developing economies," the executive said.
Recommended for you

Woodside wins backing to buy BHP oil, gas amid climate backlash