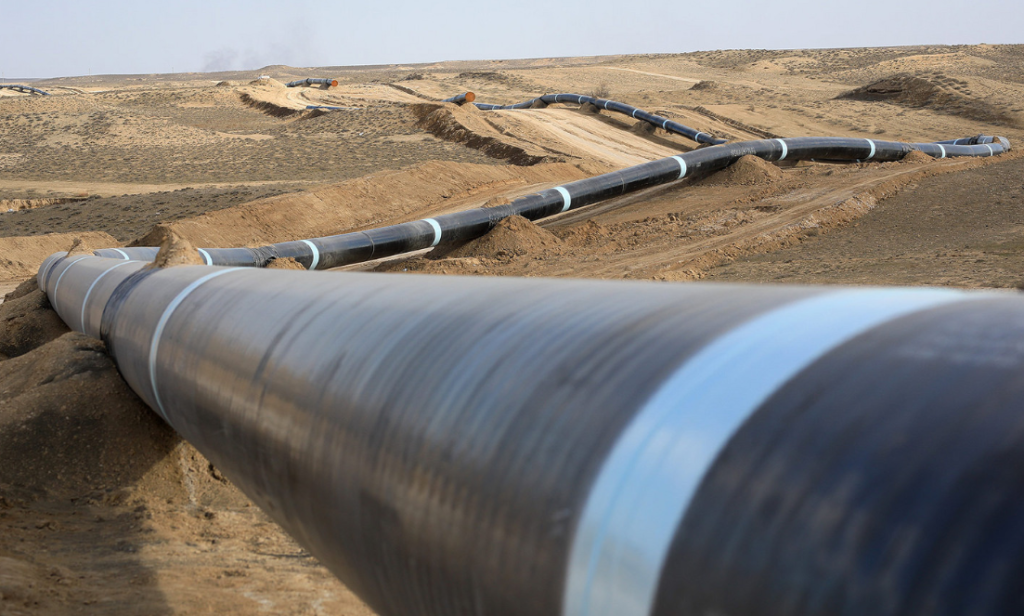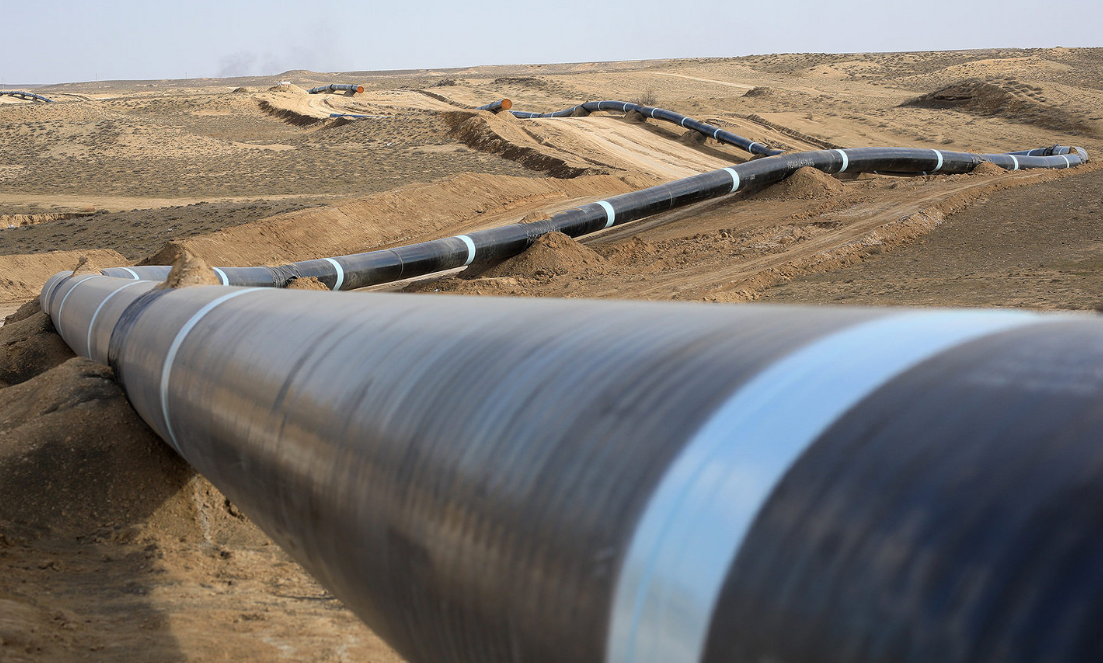 Azerbaijan may not be able to deliver on ambitions to double natural gas exports to Europe by 2027, having failed to secure long-term sales deals it needs before investing billions of dollars to boost production, according to two people with knowledge of the matter.
The gas-rich Caspian Sea nation was in talks with more than 10 European countries after Russia's invasion of Ukraine last year. But discussions on the terms of supplies have, so far, been inconclusive, the people said, on condition of anonymity as the negotiations are private.
The shift in stance has emerged as Europe's energy crisis has eased after last year's supply shocks and record prices. While the continent still requires gas, time may have run out for Azerbaijan to lock in the long-term contracts it needs to underpin investments in infrastructure.
European buyers are now hesitant to commit to fossil fuels for decades to come and other options, such as additional liquefied natural gas, from the US to Qatar will start flowing in the next few years. Unlike permanent pipelines, most new LNG infrastructure involves floating import terminals, which can be disconnected and relocated elsewhere when demand subsides.
"The timing of the new pipeline expansion from Azerbaijan is a challenge for the project given that the market is expected to see a buildup of an oversupply in global LNG markets from 2027 and onwards," said Sindre Knutsson, a partner for gas and LNG markets research at Rystad Energy in Oslo.
Romania has already said it would find it hard to commit to long-term contracts. In Germany, a spokesperson for gas importer Securing Energy for Europe said, "beyond initial talks, there have not yet been any concrete consultations with Azerbaijan."
Azerbaijan's state energy company Socar declined to comment.
Long-term plans
Azerbaijan wants to know that its gas will continue to flow into Europe for at least the next 20 years before it commits to investments to boost supplies and infrastructure, according to Ilham Shaban, head of the Oil Studies Center research group in Baku.
"We're talking about pipeline gas and not gas tankers, which can change direction at any time you want," Shaban said. Given the slow pace of negotiations, Azerbaijan will hardly be able to meet the target of supplying an additional 10 billion cubic meters of gas a year to Europe by 2027, he added.
Europe is seeing uncertainty over the time-lines of long-term efforts to decarbonize its economies, making demand forecasts beyond 2030 fuzzy. And its buyers want flexibility as they seek out new long-term gas deals. The majority of long-term contracts that European buyers have signed since Russia's war in Ukraine are for US supply, which means they are flexible and can be redirected to other markets, Knutsson said.
"It's tough to close long-term contracts in an open competitive market," Romania's Energy Minister Sebastian Burduja told Bloomberg. His country won't need any additional volumes of natural gas. Its domestic consumption, which has been declining recently, requires only small amounts of imports, and new supplies from the Black Sea will be available in 2027, he said.
Romania is also hoping to become an important gas supplier in eastern Europe on the back of its deepwater gas finds.
Azerbaijan's giant Shah Deniz deposit in 2020 started exporting gas to Europe via the $33 billion Southern Gas Corridor network connecting the Caspian Sea with Italy via Georgia and Turkey.
The country signed an agreement with the European Commission last year to double the supplies to 20 billion cubic meters annually by 2027.
Europe was the largest buyer of Azerbaijan's natural gas in the first eight months of 2023, importing 7.6 billion cubic meters, up 4.1% from a year-earlier period, according to the country's Energy Ministry. The country's natural gas production in the first eight months of the year increased 5% year-on-year to 32.2 billion cubic meters.
Political concerns
The cloudiness over long-term supply and demand logistics aside, gas supplies from Azerbaijan are also mired in geopolitical tangles.
Azerbaijan's recent seizure of the Nagorno-Karabakh region, which led about 100,000 Armenians to flee to Armenia amid fears of ethnic cleansing, could weigh on any decisions European buyers make. France's Emmanuel Macron and some others in the EU are worried about a potential attack on Armenian territory, according to people with knowledge of the matter. Baku has denied that will happen
"With the recent events between Armenia and Azerbaijan, I think Azerbaijan has shot itself in the foot," said Anne-Sophie Corbeau, a researcher at the Center on Global Energy Policy at New York's Columbia University. "I think Azerbaijan gas will remain where it is unless Turkey wants more."