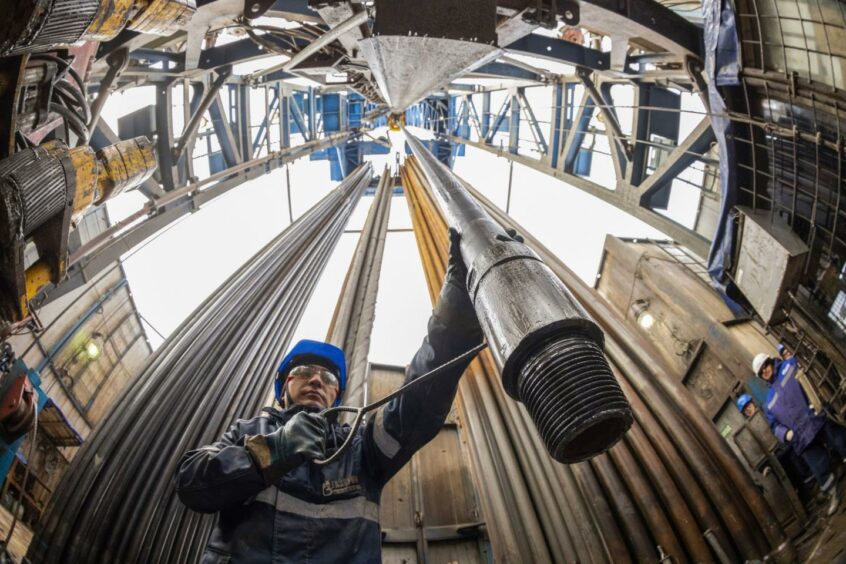 Gazprom Export is on the verge of cutting off gas supplies to offtakers in Denmark and the Netherlands as a result of a currency dispute.
Denmark's Orsted has warned today that it will not pay for gas supplies from Gazprom Export in rubles. GasTerra, from the Netherlands, has issued a similar statement.
Both companies said that the payment deadline was May 31. Orsted said there was a risk that Gazprom Export would stop supplies, although saying it would view this as a breach of contract.
Orsted noted there was no direct pipeline from Russia to Denmark. As such, there will be no physical change in flows.
However, the company will now have to buy gas for Denmark on the European market. Orsted said it had been preparing for the move, which would have an impact on its customers in Denmark and Sweden.
It has been filling up storage in Denmark and Germany. It will continue to do so. Furthermore, it has held talks with the Danish government on the topic.
Orsted halted purchases of coal and biomass on the invasion of Ukraine, it said. It will not enter new contracts with Gazprom and will exclude Russian customers from its renewable energy projects.
"We fully support the ambition of the Danish government and the EU to become independent of Russian gas and to fast-track the green transformation of EU's energy sector, and we are ready to help accelerate the green build-out," Orsted said.
GasTerra described Gazprom's demands as "one sided". To comply with Russian President Vladimir Putin's demands for payments in rubles would require establishing accounts in Gazprombank, in Moscow.
This would "risk breaching sanctions" imposed by the EU, GasTerra said. Furthermore, it noted "financial and operational risks" of such a payment plan.
GasTerra
GasTerra said its contract with Gazprom was due to end on October 1. During this period, it now stands to miss out on 2 billion cubic metres of gas.
The Dutch company has taken steps to buy gas from other suppliers, it said. However, it is "impossible" to predict how the loss of 2 bcm would change market dynamics in Europe.
"GasTerra has repeatedly urged Gazprom to respect the contractually agreed payment structure and supply obligations, but to no avail," it said.
Gazprom halted gas flows to Finland on May 21. The Russian company earlier cut off Poland's PGNiG and Bulgaria's Bulgargaz over their refusal to deal in rubles.
Most companies have fallen into line. Germany's RWE and Uniper signalled they would conform with Gazprom's ruble requirements, as has Eni.
The European Commission has not directly prohibited companies from opening ruble accounts with Gazprombank. It has suggested, though, that further restrictions may be coming.