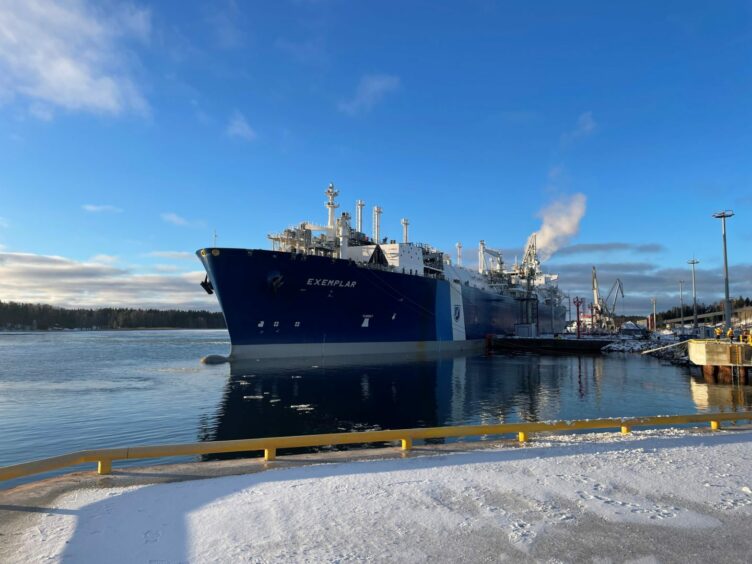 The interconnector between Finland and Estonia has been damaged. Finnish President Sauli Niinistö linked the damage to "external activities".
The report immediately brings the Nord Stream sabotage to mind. These key gas pipelines ran from Russia into Germany and, in September 2022 were bombed. The identity of the Nord Stream saboteurs has not been proved.
Gasgrid Finland and Estonia's transmission operator Elering noted a pressure drop in the early hours of October 8. They suspected the Balticconnector had a leak, they said. As a result, they took the decision to close the valves.
Niinistö, in comments today, said the cause of the leak had been under investigation.
"It is likely that both the gas pipe and the damage to the communication cable is the result of external activity," he said in a statement.
The cause is not clear but the investigation is continuing.
The president said he had held talks with NATO head Jens Stoltenberg and that NATO was ready to provide assistance in the investigation.
Spoke with President Sauli @niinisto on damage to undersea infrastructure between #Estonia & #Finland. #NATO is sharing information & stands ready to support Allies concerned. @TPKanslia @EstonianGovt

— Jens Stoltenberg (@jensstoltenberg) October 10, 2023
"Finland is prepared and our preparedness is good," he said. The events will have no impact on energy security, the Finnish president continued.
Inkoo incoming
Gasgrid said its gas system was stable. The country has the Inkoo FSRU, which can deliver enough supplies, it said, although calling for consumers to order gas for delivery. Inkoo's reservation system has been paused this week. Gasgrid said it aimed to open this early next week.
Gasgrid said it and Elering would carry out inspections in stages this week.
Damage to the Balticconnector will bring further pressure to bear on Europe's gas supply outlook. Israel reduced production from its offshore fields, in response to a terrorist attack on the weekend. This will likely have a knock-on impact on LNG exports from Egypt.
Recommended for you

Hong Kong ship named for damage to Balticconnector