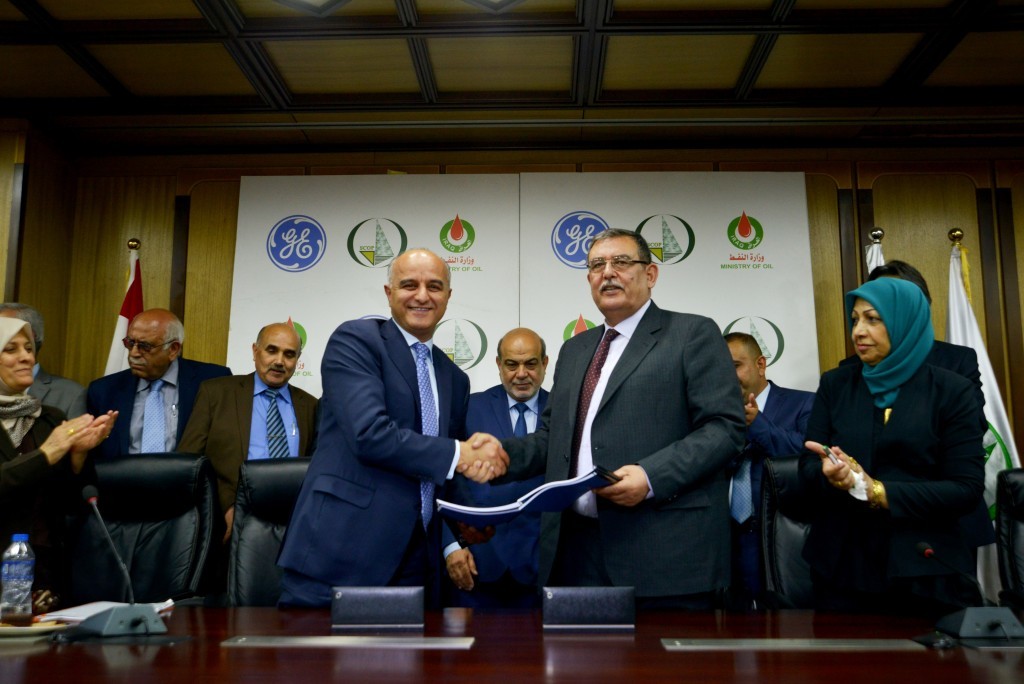 GE Oil & Gas has signed an agreement with the Iraqi Ministry of Oil that aims to strengthen the performance of the nation's energy sector and create local jobs.
The agreement aims to enhance the operational efficiency of all assets of the Ministry and promote the sustainable growth of the nation's economy, GE said.
The deal also aims to create the country's first Monitoring & Diagnostics Center that will take Big Data from sensors embedded in the Ministry's equipment to deliver predictive maintenance, reduced downtime and overall improved operational efficiency
GE and Iraq Ministry of Oil have agreed to partner on an end-to-end solution to reduce gas flaring in Iraq oil fields and use it for power generation.
This solution could translate into more than 200 Megawatts per site and recovery of several thousand barrels per day of liquefied petroleum gas.
The new partners will also develop financing structures for projects by tapping into its international knowledge and expertise in supporting major Oil & Gas projects around the world.
The agreement will work to create additional jobs for Iraqis. GE has hired more than 200 Iraqi employees in the country over the past five years.
Oil minister Fayadh Hassan Nima, said: "The oil and gas sector serves as the backbone of the national economy and we are committed to strengthening it by leveraging the latest technologies.
"A top priority for the Ministry is to create new jobs for Iraqis in the energy sector, with the agreement working to build the skills of our talented professionals and youth talents. The recommendations of the agreement will have long-run benefits for the economy and increase the competitiveness of the oil and gas sector."
GE Oil and Gas Middle East chief executive Rami Qasem, said: "In addition to scaling up the efficiency and productivity of the existing assets of the Ministry, the agreement also marks the first application of our advanced Digital solutions, flare gas solutions and financing.
"These are all landmark initiatives we are proud to drive forward with our Iraqi partners."
GE has offices in Baghdad, Erbil and the southern oil & gas hub of Basra.
Recommended for you

Upstream oil and gas M&A opportunities in Indonesia for 2023