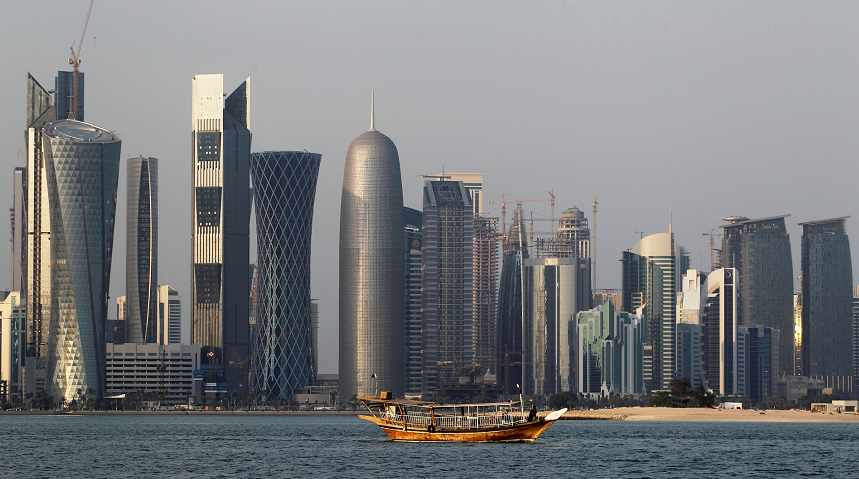 Four Arab countries isolating Qatar have vowed to take additional steps against the Gulf state after it refused to accept their demands over allegations that it supports extremist ideology.
Saudi Arabia, the United Arab Emirates, Egypt and Bahrain accused Qatar in a joint statement carried on Gulf state media of thwarting all efforts aimed at resolving the rift and said it intends to "continue its policy aimed at destabilising security of the region".
They vowed to "take all necessary political, economic and legal measures" against Qatar in a "timely manner".
They did not specify what those steps could include, though officials have previously suggested they could intensify efforts to isolate Qatar economically.
The four countries cut diplomatic ties and severed air, land and sea links with World Cup 2022 host Qatar early last month.
They later issued a 10-day ultimatum to a 13-point list of demands that included cutting ties with terrorist groups, curbing relations with Iran and shutting media outlets including Al-Jazeera.
Qatar issued its response to the ultimatum in a hand-written letter from 37-year-old Emir Tamim bin Hamad Al Thani that was delivered to Kuwait, which is mediating the crisis, earlier this week.
The contents of the letter have not been disclosed, but the anti-Qatar bloc has described it as "negative" and failing to appreciate the gravity of the situation.
Qatar has strenuously denied that it supports extremist groups.
It is refusing to shutter Al-Jazeera, one of its best-known brands, and sees the ultimatum as an affront to its sovereignty.
Several countries including the United States have urged the Arab states to resolve their differences.
Washington counts all five countries as important Mideast allies, and stations some 10,000 troops at a sprawling air base in Qatar that is vital for the campaign against the Islamic State group.
The US State Department said on Thursday that Secretary of State Rex Tillerson will travel to the region to try to mediate a solution to the conflict.
He is expected to visit Kuwait on Monday, leaving open the possibility he may shuttle among the various countries involved.
State Department spokeswoman Heather Nauert said Washington is growing "increasingly concerned that that dispute is at an impasse" and could drag on for weeks or months.
Germany, meanwhile, has said its intelligence service will play a role in clearing up accusations that Qatar supports terrorist groups.
Its foreign minister, Sigmar Gabriel, visited Saudi Arabia, Qatar and mediator Kuwait this week.