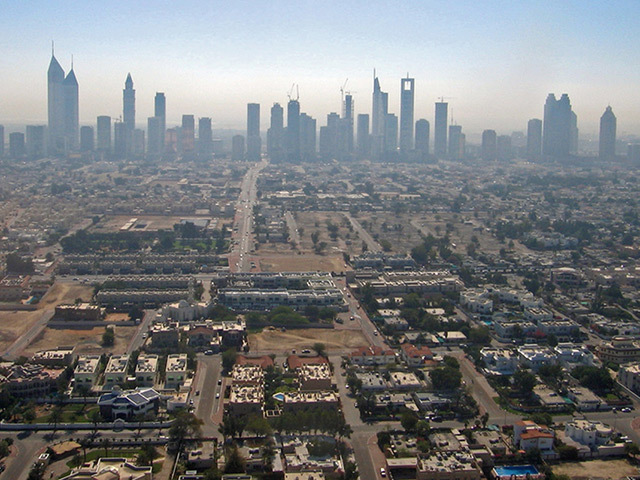 Plans are gathering pace for a new event which is set to link the north-east of Scotland with Abu Dhabi and the wider United Arab Emirates later this year.
To continue its year-long 10th anniversary celebrations, Aberdeen-based company Granite PR recently unveiled a significant expansion of its popular series of Gateway business networking events with the creation of the inaugural Aberdeen-Abu Dhabi/UAE Gateway.
The lunchtime exploration of links, possibilities and opportunities will take place at Macdonald Norwood Hall Hotel, Aberdeen on October 4 and is being held in association with SAMCO and M3 Marine Innovative Technology.
The session, managed by Business Plus Scotland, will also welcome representatives from Abu Dhabi who will make the trip to Aberdeen to speak with their north-east counterparts. In addition, there will be a line-up of leading speakers, so far representing the likes of SAMCO, M3 Marine Innovative Technology, Emirates, Scottish Development International, Petrasco and JFD.
Event creator Brett Jackson said: "The creation of the Aberdeen-Abu Dhabi/UAE Gateway represents a significant expansion of our popular Gateway series, which has seen 13 events staged since March 2013.
"I am delighted that the inaugural Aberdeen-Abu Dhabi/UAE Gateway has attracted an interesting and diverse range of speakers and supporters to date, and we look forward to working with them on what promises to be an inspiring insight into an exciting marketplace."
The inaugural Aberdeen-Abu Dhabi/UAE Gateway is supported by ADIPEC, Emirates, Invest Aberdeen, JFD, Petrasco, SDI, and Traveleads.
To find out more, email info@granitepr.co.uk
Recommended for you

Taqa and ADNOC take control of UAE's Masdar in $2bn deal