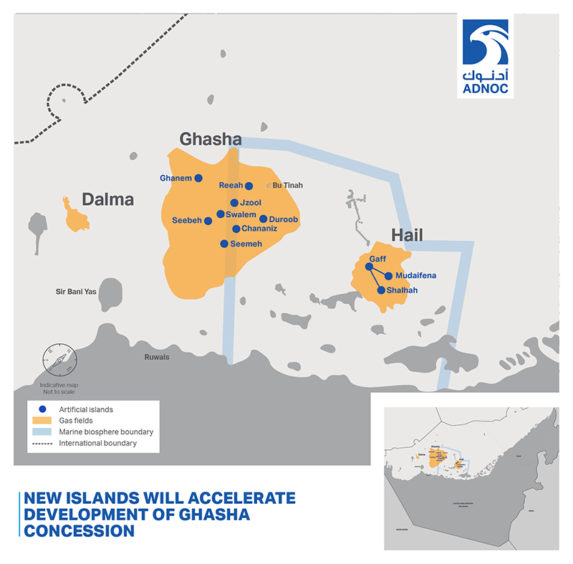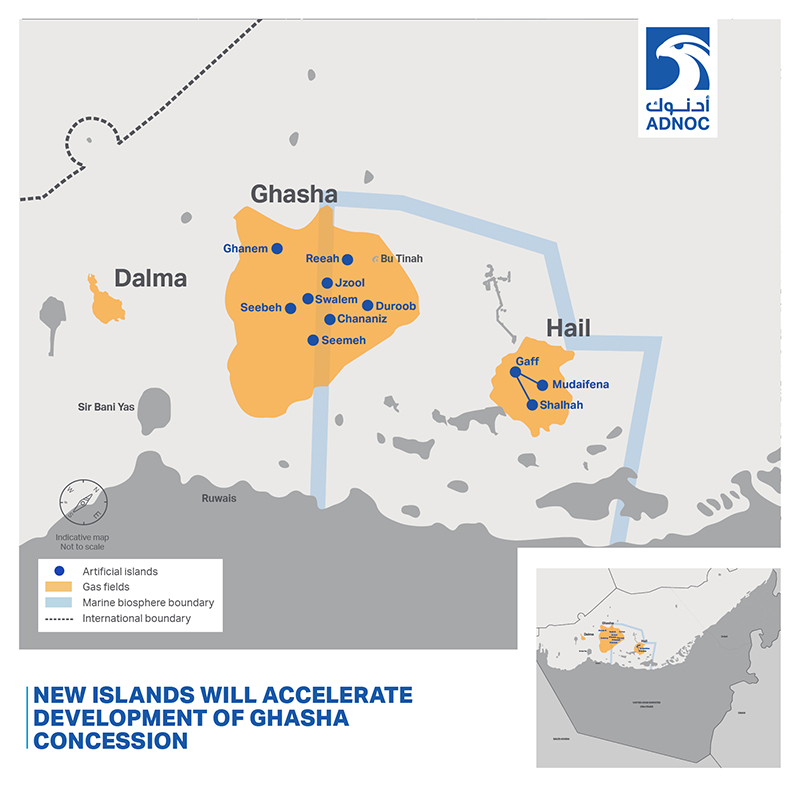 Lukoil has signed up for a 5% stake in the Ghasha concession, as a part of a broader package between the United Arab Emirates and Russia.
The deal was signed during a visit by Russian President Vladimir Putin. Lukoil's president Vagit Alekperov and Abu Dhabi National Oil Co.'s (ADNOC) Sultan Ahmed Al Jaber signed the deal on the Ghasha entry.
Existing partners in the block are Eni with 25%, Wintershall Dea with 10% and OMV with 5%. The remaining 55% is held by ADNOC. Eni and Wintershall signed up for work on the area in November 2018.
In addition to the equity transfer, Lukoil, ADNOC and the Russian Direct Investment Fund (RDIF) signed an agreement on future co-operation on the Ghasha licence. Investment in Ghasha may reach $20 billion over its 40-year term.
The concession covers shallow fields in the Arabian Gulf. The statement from Lukoil said the project should reach production of more than 40 million cubic metres per day, with 120,000 barrels per day of crude and condensate, by the mid-2020s. The licence covers the Hail, Ghasha, Dalma, Nasr and Mubarraz sour gas fields.
Alekperov said the Ghasha move was the company's first in the UAE. "Lukoil has extensive experience in offshore fields, both independently and in consortia with other major international companies. We are glad to enter the project in the UAE with such a significant resource base and with such experienced partners. Joining this project is fully consistent with our strategy," he said.
"The concession award, as well as the framework agreement, reflect the strong and strategic bilateral ties between the UAE and Russia and highlight the important role of energy co-operation in strengthening the relations between our two countries," said Al Jaber. Work on the project is an integral part of the country's plans for self sufficiency in gas supplies. Wintershall has predicted it could meet 20% of local gas needs.
KBR, in 2017, said it had won project management services on Ghasha. This was expected to run for two years. The company said these development plans would involve the construction of 11 offshore artificial islands. Bechtel won front-end engineering and design (FEED) work on the project in February 2018.
ADNOC awarded dredging, land reclamation and marine construction work to the UAE's National Marine Dredging Co. (NMDC) in February. The work was valued at 5 billion dirhams ($1.36bn). At this point, ADNOC said NMDC would construct 10 artificial islands and two causeways, in addition to expanding an existing island, Al Ghaf. The work would take 38 months to complete and will provide the infrastructure required for development and production, suggesting completion in April 2022.
ADNOC went on to sign a framework agreement with the Russian Energy Agency (REA), represented by Abdulmunim Saif Al Kindy and Oleg Valerievich Zhdaneev respectively. This covers collaboration in the up- and downstream sectors. This may also include work in LNG and artificial intelligence.
ADNOC is focused on achieving its 2030 strategy, with Al Kindy saying a new relationship with Russia could help "drive new commercial opportunities … This agreement with REA closely aligns with our core strategic objectives to create a more profitable upstream, more valuable downstream, a more sustainable and economic gas supply, and more proactive and adaptive marketing."
Recommended for you

ADNOC awards £14 billion of contracts for largest ever gas project