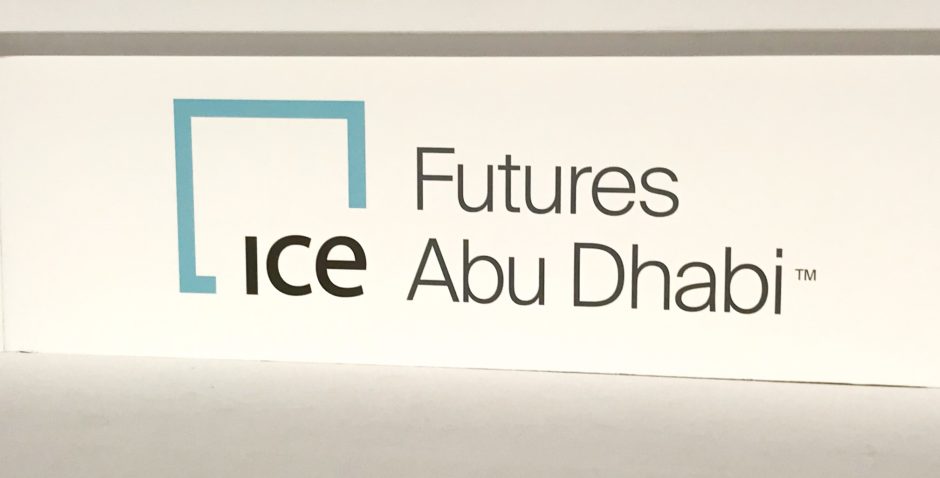 Abu Dhabi is taking steps to cement its position as a reliable supplier through the launch of the Murban Futures contract.
ADNOC's CEO Sultan Al Jaber told delegates at the opening ceremony of the ADIPEC event that the contract launch would place Abu Dhabi "at the geographic centre of global crude trade". The contract and new independent exchange "will help advance our position in tackling global challenges and taking new opportunities".
ADIPEC, which is celebrating its 35th year, saw the launch of ADNOC's Oil and Gas 4.0 strategy in 2018 and Al Jaber was keen to extend and develop the plan.
Intercontinental Exchange (ICE), which is working with ADNOC on the plan, set out its proposals for the ICE Murban Futures contract on a new exchange, ICE Futures Abu Dhabi (IFAD). Assuming approval from regulators, trading should begin in the first half of 2020.
"IFAD will be the home of the Murban Futures contract. Crucially this contract will replace retroactive pricing with forward pricing, allowing buyers to hedge their risks on the open market," Al Jaber told ADIPEC. "This represents a very bold step and a true historic price point that offers to our customers significant benefits. It will help capture more value from every barrel we produce."
ICE Murban Futures will be physically delivered at Fujairah, in the United Arab Emirates, on a free on board (FOB) basis. Murban accounts for around 1.7 million barrels per day of Abu Dhabi's total 3 million bpd. The ADNOC official confirmed that the contract would be used in the company's term contract negotiations.
While the contract is physically deliverable, allowing parties to take cargoes, ICE's chairman and CEO Jeff Sprecher said that the contract is also available to non-physical players. "Financial players who are using the contract for hedging will roll out of the contract and into the next monthly contract before expiry, so they don't end up with [delivery of] crude oil," he commented at a press conference.
Supporting the launch of IFAD were nine large companies: Shell, BP, Total, Vitol, JXTG, Petrochina, GS Caltex, PTT and Inpex.
Al Jaber placed the launch of the Murban Futures contract in the context of a broader "pivot to Asia" and new partners. He noted the signing of concession agreements with China and India in 2018, in addition to the recent deal with Russian companies, struck in October during Russian President Vladimir Putin's visit to the region.
"We are growing our capabilities to align better with where our customers are and how to meet their requirements," Al Jaber said, going on to note the recent trading agreement with Eni and OMV.
The ADNOC official also paid particular attention to improvements in the inclusion of women in the oil and gas industry. In the company's senior leadership, 15% of roles are held by women, he said, while 700 women work on site in the up-, mid- and downstream sectors. "A diverse workforce is a key enabler for success and demonstrates that we are an industry for the future, not the past."
Recommended for you

Adnoc sets out June IPO plan for Borouge