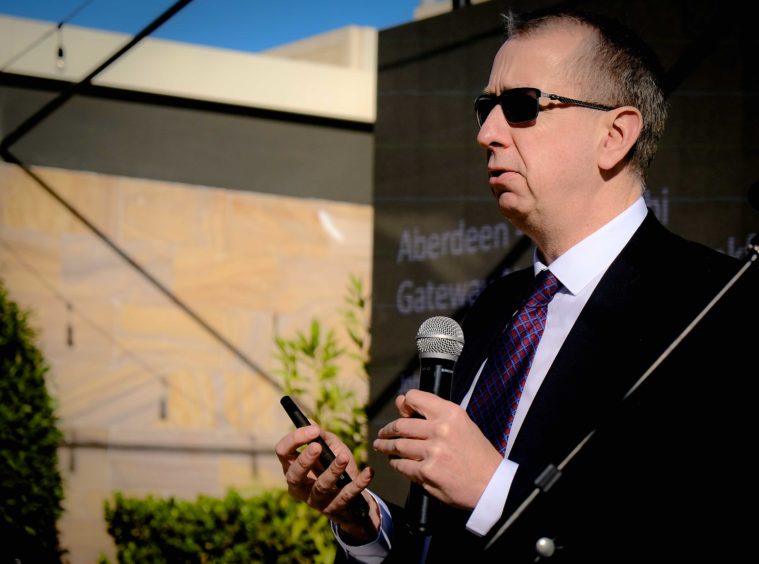 Baker Hughes is shoring up its position in Abu Dhabi, opening a new wellhead repair and maintenance facility in the country last week, while talking up its various positions in the region.
"All the elements of Baker Hughes are represented here [in Abu Dhabi]," the company's vice president for engineering and technology John Kerr told Energy Voice on the sidelines of the ADIPEC event. The company is changing on a number of fronts, pursuing innovation on a number of fronts.
Baker Hughes agreed to buy a 5% stake in ADNOC Drilling in late 2018 as a demonstration of its commitment to the area. Work at this unit is in its early stages, Kerr said, but with some notable progress thus far. "It's a collaboration that allows ourselves and ADNOC to share some risks and we're very comfortable with that work," Kerr said, with the move allowing the sides to be more aligned in how they co-operate.
"It allows ourselves and ADNOC to essentially share the gains as well as the risks. ADNOC comes in with the well placing and positioning, while we come in with hardware and services to deliver stronger outcomes." It allows the "rapid deployment of well technology [and] well engineering to the benefit of ADNOC."
Buying a stake in the drilling unit demonstrates Baker Hughes' commitment to the industry. "It's a new way of working, a contemporary way of working, this early evolution into significant risk sharing between service supplier and customer," Kerr said, predicting that similar deals would emerge elsewhere in the world. "So far, so very good." The company has "voted with its investment dollars and that gives us the believability in the area."
Innovation
The move comes as Baker Hughes has made much of its plans and desire for innovation, which is more than just new technologies. Just as services can adapt and change, so too do the ways of pursuing business.
The industry has been challenged to reduce costs significantly over the last five years and initial work on this has come "at the detriment of the margin", Kerr said. The traditional way of cutting costs, the executive said, was to look at what the company has been producing and see where it could cut costs.
"That's a top down process, now we're doing it from the bottom up, we look at the pricing sensitivities of now and the future. There has to be profitability, the only way to innovate is if we're allowed to make money." One such demonstration of innovation, and cost savings, is Baker Hughes' subsea Aptara tree.
One appeal of this new technology is a reduced timeframe for delivery, which has been reduced from around 18 months to eight to 10. In addition to saving time, "we're looking at taking 40-45% of the cost out of what we've traditionally been delivering, and it's also lighter."
Mussafah
Baker Hughes announced the opening of its Mussafah wellhead facility on November 13, in partnership with a local company, Al Ghaith Oilfield Supplies and Services. The 1,200 square metre facility should be fully operational in December, with plans for future expansion into chemical storage, wireline fluids and pressure pumping under consideration.
The new plant is focused on improving turnaround time for ADNOC's wells business, Kerr said. "We're continually looking for opportunities in the region to grow. Over the last couple of years, we have been changing where we are doing our engineering business, our supply chain and that needs to evolve."
The old approaches of centralisation for such companies "no longer apply", Kerr continued. "If you look at the size of the work and the expectation from the client to have everything a lot more intimately connected on a geographic basis. That means we have to build up a supply chain neighbouring where the fields are being developed."
Recommended for you

'We need visibility': Baker Hughes boss in North Sea call to policymakers