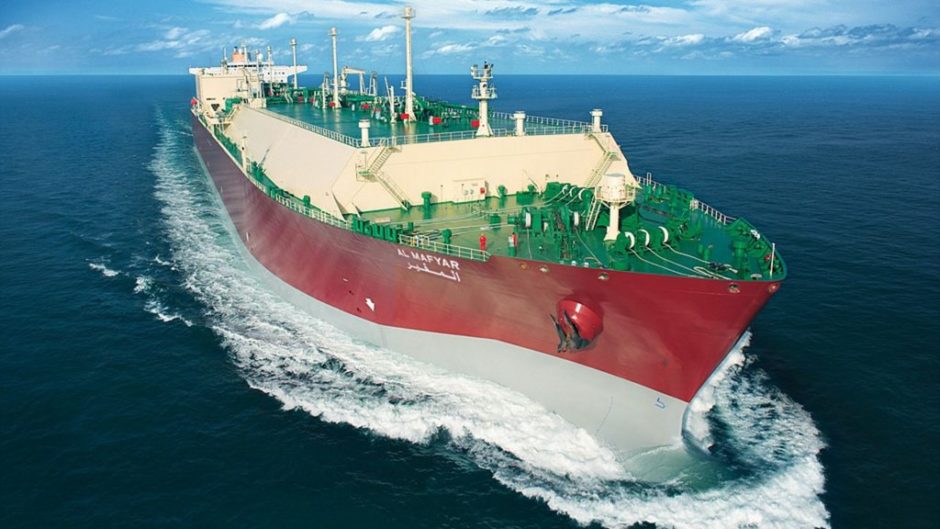 Qatar Petroleum (QP) intends to produce 126 million tonnes per year of LNG by 2027, from its current level of 77mn tpy.
Qatari Minister of State for Energy Affairs Saad Sherida Al-Kaabi, also the president and CEO of QP, set out the expansion plans at a press conference in Doha, in addition to declaring the North Field extended into the onshore.
"These results will also enable us to immediately commence the necessary engineering work for two additional LNG mega trains with a combined annual capacity of [16mn tpy]," the minister said, an increase of 64%. "It will also raise Qatar's overall hydrocarbon production to about 6.7 million barrels oil equivalent per day."
The North Field extends into Qatari land at Ras Laffan, he said, which paved the way for additional production in the state's north.
"During the past two years, [QP] worked diligently to determine the degree to which the North Field extends towards the south west, as well as the possibility of production from Qatar's northern coastal onshore areas," Al-Kaabi said. Appraisal work has been successful, he said, with studies and well tests confirming "the ability to produce large quantities of gas from this new sector of the North Field".
Gas reserves at the North Field are more than 1,760 trillion cubic feet (49.8 trillion cubic metres), in addition to more than 70 billion barrels of condensate plus LPG, ethane and helium, the minister said. The most recent appraisal well on the North Field, NF-12, was drilled 12 km inshore and has been extensively tested over the last few months.
"These are very important findings, which will have a great positive impact on Qatar's gas industry, and which will move it forward into bigger and wider horizons," Al-Kaabi said.
QP set out plans in 2017 to add three new mega LNG trains and, in September 2018, a fourth train. This would expand production to 110mn tpy. These four trains would add 32mn tpy of LNG, 4,000 tonnes per day of ethane, 260,000 barrels per day of condensate and 11,000 tpd of LPG, plus 20 tpd of helium.
Japan's Chiyoda Corp. won front-end engineering and design (FEED) work on the North Field Expansion project in March 2018. The Japanese company has served as FEED contractor for all Qatar's LNG trains and was also involved in the construction of 12 of the 14.
The news will do much to secure Qatar's overweight impact on the LNG sector. While the state was overtaken in late 2018 in terms of total production by Australia, and is likely to be outstripped by the US in the early 2020s, it looks likely that it will be back on top. The QP decision will put further pressure on US producers in particular, who have struggled to reach final investment decisions (FIDs) owing to low current prices. The addition of another 16mn tpy around 2027 will be a further brake on investments for the smaller US companies.
Recommended for you

Qatar greenlights $6bn petrochemical plan