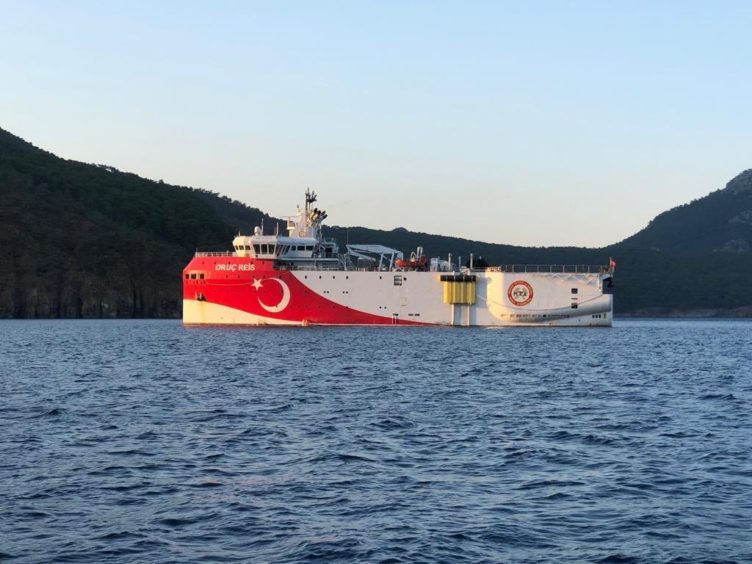 Turkey has issued a new navigational warning – navtex – on waters also claimed by Greece.
The move comes as tensions between the two countries increases. Greece signed an agreement last week with Egypt establishing their exclusive economic zones (EEZs).
Turkey had dialled down the pressure at the end of July by pausing its offshore exploration. The issue of the navtex reverses this.
The state said that the R/V Oruc Reis, Ataman and Cengiz Han would be carrying out operations from August 10 to August 23. The Oruc Reis is a seismic vessel, while the other two are escort ships.
According to ship-tracking website Marine Traffic, the three vessels last transmitted their on the afternoon of August 9. At that point, they were all moored at Antalya.
The Greek government will hold a foreign affairs and defence meeting this morning in a last-minute change to Greek Prime Minister Kyriakos Mitsotakis' schedule.
Turkish President Recep Tayyip Erdoğan said his country had restarted exploration in the East Mediterranean on August 7.
The Barbaros Hayreddin seismic vessel has been sent to the area, the president was reported as saying by Hurriyet. "We do not even need to meet those who have no right or law, especially in maritime jurisdiction," the Turkish news agency reported the president as saying.
The European Union's high representative Josep Borrell described mobilisations in the area as "extremely worrying" and that they would only lead to "greater antagonism and distrust".
Maritime boundaries should only be "defined through dialogue and negotiations, not through unilateral actions and mobilisation of naval forces. Disputes must be solved in accordance with international law."
Borrell said the EU was committed to helping solve this problem.
Turkish naval forces are also carrying out a gunnery exercise in the area, according to a second navtex statement.
Recommended for you

TPAO spuds exploration well in Black Sea