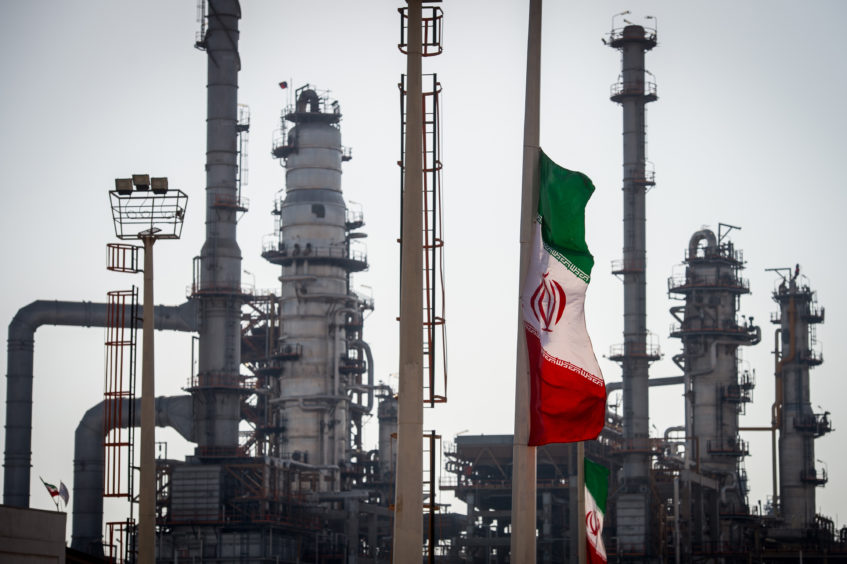 The US government has sanctioned an Omani businessman for his participation in oil smuggling for Iran, with the proceeds going to destabilise the region.
The Office of Foreign Assets Control (OFAC) named the individuals and businesses as supporting Iran's Islamic Revolutionary Guard Corps-Qods Force (IRGC-QF).
"The IRGC-QF is using revenues from its Iranian petroleum sales to fund its malign activities at the expense of the Iranian people," said Director of the Office of Foreign Assets Control Andrea Gacki. "These sales rely on key foreign intermediaries to obscure the IRGC-QF's involvement, and Treasury will continue to disrupt and expose anyone supporting these efforts."
OFAC, part of the Department of Treasury, said Mahmood Rashid Amur Al Habsi had partnered with senior IRGC-QF officials.
The partnership allowed exports of Iranian oil to foreign customers, "including buyers in East Asia". OFAC did not provide further details on buyers.
Al Habsi and his companies had helped transport shipments worth "tens of millions of dollars", it said. The Omani has worked with IRGC-QF officials including Rostam Ghasemi.
OFAC set out sanctions on Ghasemi in 2019. The Iranian had headed a shipping network that attempted to pass off Iranian crude as Iraqi, it said.
Shipping plans
Al Habsi had tampered with automated identification systems (AIS) on vessels, "forged shipping documents, and paid bribes, circumventing restrictions related to Iran".
The US agency also named Bravery Maritime, Nimr International and Orbit Petrochemicals Trading as participating in the Iranian smuggling. Al Habsi owns and controls the companies, OFAC said.
Bravery Maritime has a stake in a Liberian flagged crude oil tanker, the Oman Pride. The vessel was named as transporting Iranian crude. According to vessel tracker Marine Traffic, the ship is moored offshore the Omani port of Sohar.
Kpler, in March, suggested Iranian exports to China that month may reach 896,000 barrels per day. Exporters use a number of subterfuges, it said, including ship-to-ship transfers.
Recommended for you

Iran may drain offshore crude oil cache if nuclear deal reached