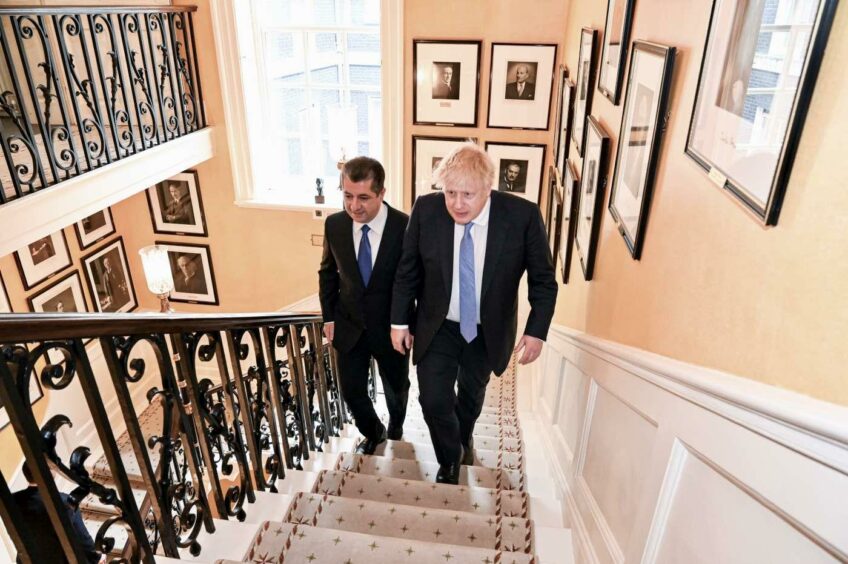 UK Prime Minister Boris Johnson has hosted Kurdistan Prime Minister Masrour Barzani in No. 10, with talks of energy security and supplies to Europe.
A statement from No. 10 said the two leaders had talked of their relationship and the UK's ties with the Kurdish people. There are, it said, "significant opportunities for greater partnerships across trade and investment".
Johnson talked of a commitment to Iraqi stability and tackling Islamic State around the Middle East.
He also talked about his recent visit to Kyiv and the need for the international community to oppose Russia's invasion of Ukraine. Johnson visited Kurdistan in 2015 as London mayor.
A statement from the Kurdistan government noted Barzani had talked of the state's reform programme intended to diversify the economy and encourage investment.
The Kurdistan statement reported that Johnson intended to support the region "in all fields, and emphasised the importance of resolution of issues between the KRG and the Iraqi government".
Banking talk
On Barzani's visit to London, he also held talks with the British Secretary of State for Business, Energy and Industrial Strategy (BEIS) Kwasi Kwarteng. Discussions focused on trade and energy.
In particular, the two sides talked about reforms to Kurdistan's banking system "in order to develop the oil sector". This, they said, could benefit from the experience of British companies.
Barzani also met Amanda Milling, the Minister of State for Asia and the Middle East, in addition to Nadhim Zahawi, British Secretary of State for Education.
An Iraqi court ruled in February that Kurdistan's oil and gas law was unconstitutional. This potentially jeopardises investments made in the region's energy sector, although it is unclear how the ruling will be enforced. Johnson's support for Ukraine may provide some succour to Barzani that the UK will stand up for the underdog.
Barzani visited the Iraqi ambassador to the UK, Mohammad Jaafar al-Sadr, on April 19. The two men talked about efforts around forming a new government in Iraq. They also discussed resolving issues between Erbil and Baghdad through dialogue.
Recommended for you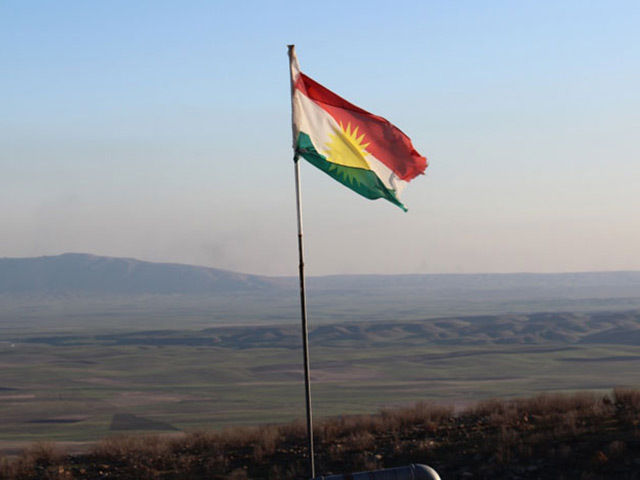 Kurdistan producers face problems beyond pipe stoppage