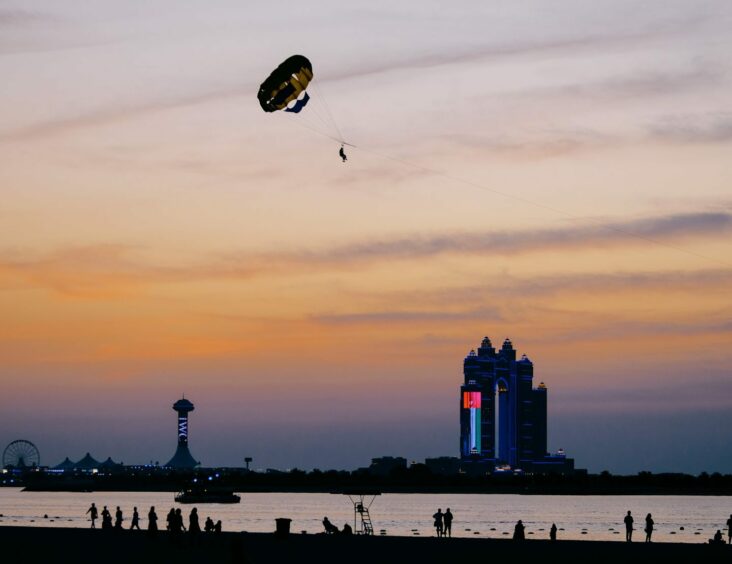 The biggest oil producer in the United Arab Emirates is exploring the idea of selling a new, heavier crude grade as the company revamps the way it trades barrels in an effort to maximize profit.
Abu Dhabi National Oil Co. could introduce the blend — which would likely come from several offshore deposits — toward the end of next year at the earliest, according to people with knowledge of the situation. The new grade may be named Ghasha after one of the offshore fields and would be introduced once those developments ramp up output.
The company is gauging market demand for the new variant and trying to determine if there is sufficient flow to warrant it, said the people, asking not to be identified when discussing confidential deliberations. Adnoc declined to comment.
Creating the new grade could help ensure the quality of Adnoc's other offshore crudes by weeding out heavier barrels. It could also fill a market niche for crude that's not as light as the UAE's other oil blends, according to the people. The company may also decide not to go ahead with the new grade, they said. In that case, it would be mixed with one of the existing grades.
The UAE, the third-largest producer in the Organization of Petroleum Exporting Countries, has used its oil wealth to build a business, leisure and transport hub in the region. Adnoc is spending billions to boost crude production capacity by about a quarter, to 5 million barrels a day by 2027, as it expands its natural gas and chemicals industry and looks for ways to make those businesses less polluting.
Adnoc has allowed its flagship Murban crude to be freely traded on an exchange in Abu Dhabi since 2021 and wants to have the Upper Zakum grade bought and sold in the same way, Bloomberg has reported. Murban, with capacity of about 2 million barrels daily, comes from Abu Dhabi's onshore fields, while Upper Zakum is produced at offshore fields along with Das and Umm Lulu crudes, which are pumped in smaller quantities.
The company is seeking to have Murban trade as a benchmark, alongside Brent.
Recommended for you

Adnoc Gas opens book to public, aims to raise $2 billion