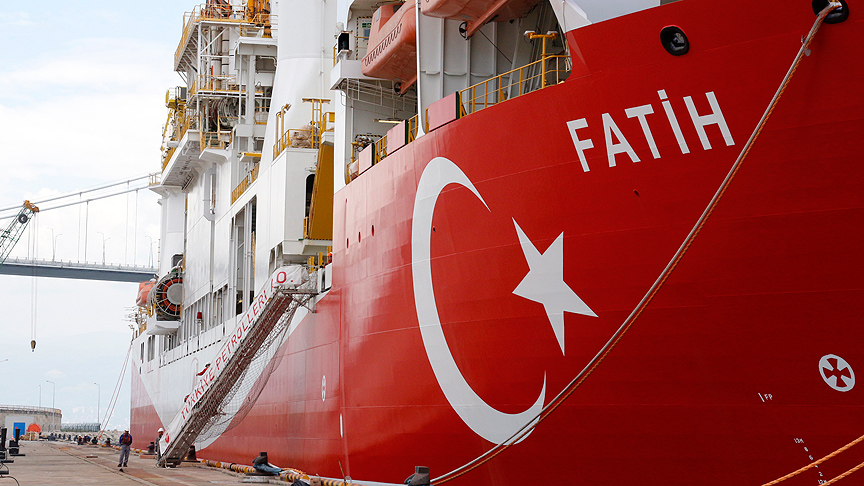 Turkey's TPAO has begun drilling the Amasra-1 well, on the North Sakarya field.
The company announced work had begun on the exploration well using the Fatih drillship, which left the Port of Filyos earlier this week.
TPAO bought the Deepsea Metro II in 2017, renaming it Fatih and setting it to work in Turkey's waters. The Fatih drillship discovered the Sakarya gas field in August 2020, while working in the Black Sea.
It drilled a well in 2,117 metres of water to a total depth of 4,775 metres, leading TPAO to declare the discovery of 405 billion cubic metres of lean gas. The company signed up a pre-FEED study on Sakarya's development, with the aim of producing first gas by early 2023.
The Fatih carried out work this year on the Turkali-1 and -2 wells on the Sakarya field.
East Med
TPAO also has the Kanuni drillship, which is currently at Filyos, and the Yavuz, which is in the East Mediterranean. The Yavuz has been drilling in areas also claimed by Cyprus.
The European Union imposed sanctions on two TPAO executives, vice president Mehmet Ferruh Akalin and exploration deputy director Ali Coscun Namoglu, in February 2020.
Turkey has dialled down its activities in disputed areas, leading the EU to reconsider additional restrictions. However, a recent spat over seating choices for EU President Ursula Von der Leyen during a visit to Turkish President Recep Tayyip Erdogan has triggered some differences to re-emerge.
Following the snub, which saw Von der Leyen seated on a sofa rather than a chair, Italian Prime Minister Mario Draghi said Erdogan was a "dictator" and that the EU president had been humiliated.
European Council President Charles Michel – who was at the meeting and did get a seat – issued a statement endorsing improved relations between Greece and Turkey. He welcomed "the bilateral exploratory talks" between the two sides and noted the "forthcoming visit of the Greek Foreign Minister to Turkey".
Recommended for you

TPAO adds more gas with Black Sea's Caycuma find