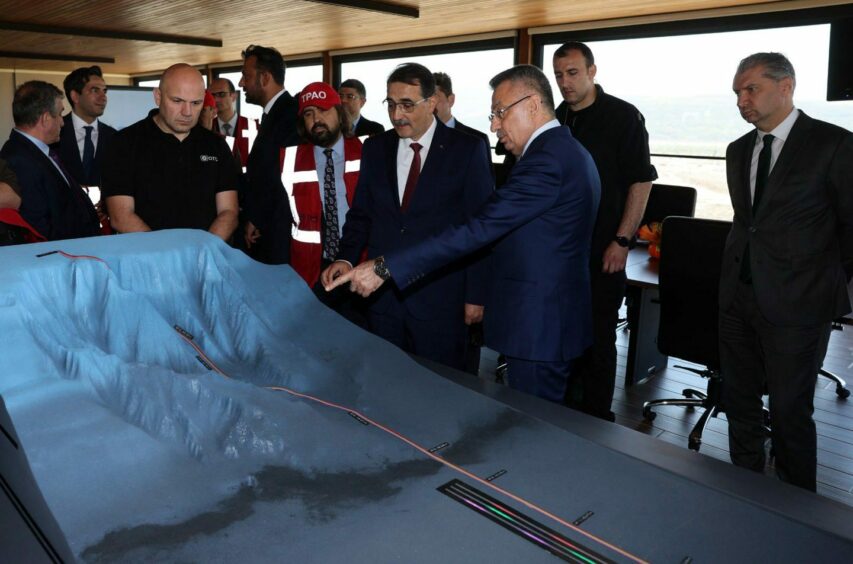 Turkey's TPAO has added another 58 billion cubic metres of gas to its holdings with a discovery at the Caycuma-1 well.
Turkey now holds 710 bcm of gas, according to President Recep Tayyip Erdoğan. The increase came largely from a re-evaluation of the Sakarya discovery, which Turkey now believes holds 652 bcm of gas, up from 540 bcm.
"Our ultimate goal is to declare Turkey's energy independence by completely breaking our dependence on foreign oil and natural gas as soon as possible," the president said.
Turkey has now drilled 13 wells on Sakarya, he continued. It aims to begin production at the field by the second quarter of 2023.
TPAO drilled the Caycuma well with the Fatih drillship, which it owns and operates.
There are plans for more exploration wells in the Black Sea, he said. "We will not be satisfied with this, we will also focus on our exploration activities in the Mediterranean Sea," Erdoğan said.
Drilling is already under way in the Mediterranean, with the Abdülhamid Han working on the Taşucu-1 well.
In addition to its offshore gas work, including the Sakarya development, TPAO is also working onshore. The company said it had made a discovery in May 2021. As of mid-December, it had drilled six wells in the Gabar Mountains.
TPAO has found 250 million barrels, it has reported, of which it can produce 150mn. It plans to drill 12 more wells in 2023, reaching 25,000 barrels per day by the end of next year.
Recommended for you

Upstream oil and gas M&A opportunities in Indonesia for 2023