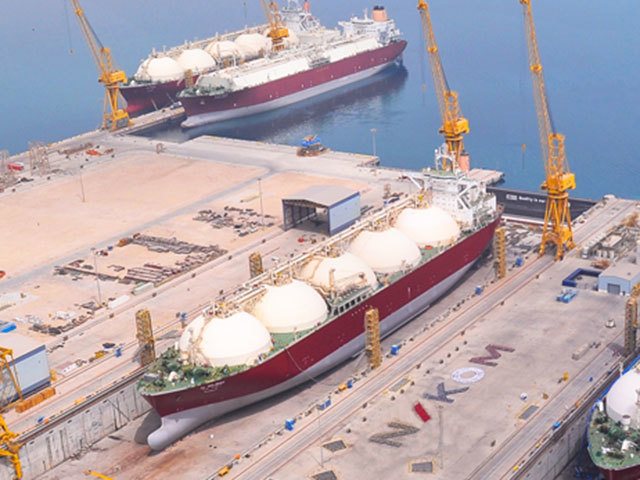 Companies have made offers for double the amount of equity available in Qatar Petroleum's (QP) North Field East (NFE) project.
QP is in the process of evaluating bids, the company's president and CEO, and Minister of State for Energy Affairs Saad Sherida Al-Kaabi has said.
NFE will provide an additional 32 million tonnes per year of production. Al-Kaabi said offtake offers had come in for double this capacity.
QP has made much of NFE's progress on carbon capture and storage (CCS). Qatar has current capacity of 2mn tpy of CO2, which will grow to 9mn tpy by 2030. The minister called for a carbon pricing mechanism, which could be applied globally.
"We are doing it very responsibly and we will be part of the solution for the long term," Al-Kaabi said.
The QP executive also raised concerns about under investment, given the focus on energy transition. Gas and LNG "are important for the energy transition", he said. However, a lack of investments "could cause a significant shortage in gas between 2025-30, which in turn could cause a spike in the gas market".
Al-Kaabi was speaking during a panel with Shell CEO Ben van Beurden, TotalEnergies chairman and CEO Patrick Pouyanné and ExxonMobil chairman and CEO Darren Woods. All three companies have expressed interest in QP's NFE expansion project.
"We see natural gas and the energy transition as joined at the hip. Gas and LNG is part of the solution for a longer-term transition. We are investing the majority of our capex in LNG, but we are also investing in renewables such as solar, here in Qatar but also worldwide," Al-Kaabi said.
Recommended for you

QatarEnergy enters Canada's offshore in Exxon deal