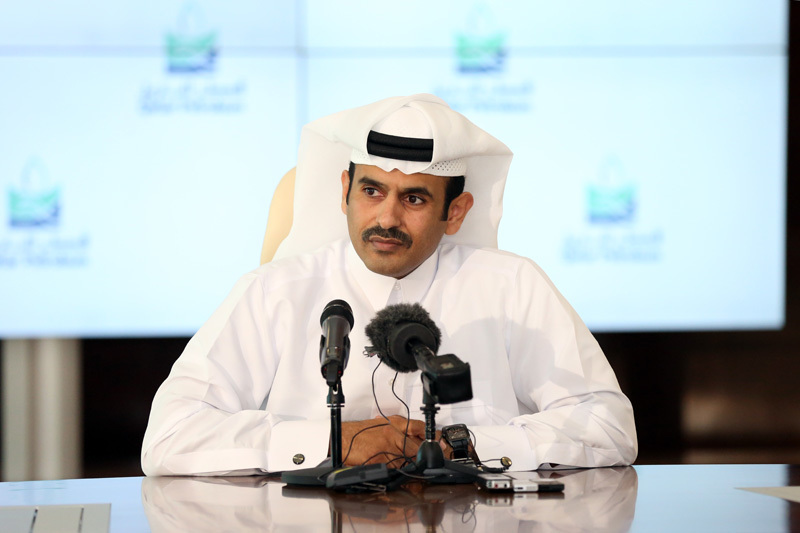 Spain's Técnicas Reunidas has won a major engineering, procurement and construction (EPC) contract on Qatar Petroleum's (QP) North Field Expansion (NFE) project.
The infrastructure will handle the liquids associated with the four new LNG trains that make up the NFE project. It will also support two additional LNG trains at the North Field South (NFS) project.
The Spanish company will oversee the expansion of existing liquid products storage and loading facilities, for condensate, propane and butane. It will expand import facilities for mono-ethylene glycol at Ras Laffan City. It will also handle ancillary facilities and pipelines at the NFE plan.
The NFE LNG plant is due to start up before the end of 2025.
Técnicas Reunidas said the contract was worth more than $500 million. Should QP opt to go ahead with the work at the NFS project, this value would "substantially increase", the Spanish company said.
Qatari Minister of State for Energy Affairs, and head of QP, Saad Sherida Al-Kaabi, said this "major EPC contract is a part of the [NFE] project, which supports the further development of Qatar's substantial natural gas resources and reinforces our position as the world's largest LNG producer".
Front-end engineering and design (FEED) work began on the project in early 2018. The NFE project will increase Qatari LNG output from 77 million tonnes per year to 110mn tpy.
The NFS project will increase Qatari output further, to 126mn tpy.
The NFE project is "the largest LNG project ever to be undertaken", Al-Kaabi continued. "Activities on the ground are progressing well on all fronts and according to plan, and we are on target to deliver the first LNG from the NFE project by the end of 2025."
Técnicas Reunidas will carry out detailed engineering work in Qatar, QP said.
QP awarded a $2 billion EPC contract to Samsung C&T for the LNG storage and loading facilities in March. The previous month, the Qatari company commissioned a joint venture of Chiyoda and Technip to build the four LNG trains.
Updated August 25 at 8:56 am to include information from Tecnicas Reunidas on project value. 
Recommended for you

Total takes stake in next Qatari LNG expansion