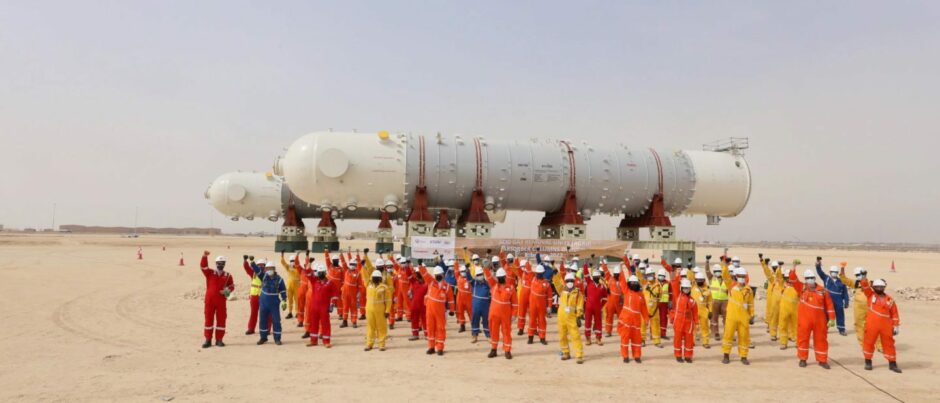 Qatargas is changing its name to QatarEnergy LNG. The move is a demonstration of the importance of gas exports to parent company QatarEnergy (QE).
The new QatarEnergy LNG will also have a new logo. QE said it was an "exciting landmark". The company said it would continue to live up to its commitments, on safety, the environment, project delivery and reliability of production.
Qatargas has been pioneering the LNG industry for 39 years, Saad Sherida Al-Kaabi, the Minister of State for Energy Affairs, the President and CEO of QatarEnergy, said.
"Today, 'QatarEnergy LNG' carries this legacy forward well into the 21st century helping meet the world's growing energy demand", he said. It places "LNG at the centre of a realistic energy transition, and playing a critical role in safeguarding energy security and eliminating energy poverty."
Rebranding Qatargas will "further strengthen Qatar's global position by creating and leveraging a stronger salient link to the QatarEnergy brand to deliver even more value to the State of Qatar, its customers and the broader stakeholders' ecosystem".
LNG will be a primary source of energy for decades to come, Al-Kaabi said.
"We are very proud of Qatargas, its people and its legacy and achievements over the past 39 years and we look forward to a new era under the new name and brand that will herald new achievements and greater gains for the LNG industry and for our stakeholders across the globe."
QatarEnergy LNG has 77 million tonnes per year of liquefaction capacity. With new projects under way, the company aims to increase this to 126mn tpy by 2027.
The company has a number of ventures with foreign companies. In 2021, the company opted to oust partners such as TotalEnergies and ExxonMobil from its Qatargas 1 venture.
Recommended for you

QE signs $3.9bn deal for 17 Korean LNG carriers