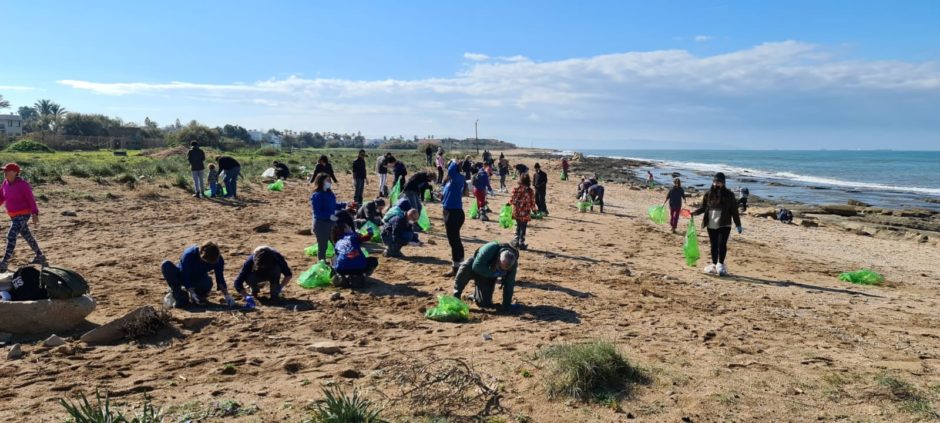 Israel has warned its citizens against going to the country's Mediterranean Sea beaches as tar balls wash up on land.
The Ministries of Environmental Protection, the Interior and Health issued the warning to the public on February 21.
The official statement said that "dozens of tons of tar" had begun washing up on the country's Mediterranean coast following stormy weather. They warned tar can be harmful.
The ministries will continue monitoring the situation, they said.
The Israeli government plans to set out a proposal today on environmental remediation work.
Israeli Prime Minister Benjamin Netanyahu toured some of the sites, with Minister of Environmental Protection Gila Gamliel.
The minister said they had visited Ashdod to inspect the "ecological disaster".
Gamliel went on to say the Israeli government was working to identify where the tar may have come from. The government will work to return the area to its former condition and open beaches, she continued.
Dumping
The Ministry of Environmental Protection said the tar is likely to have come from illegal dumping of oil products by a ship.
Tar began washing up on the Israeli beaches on February 17. Gamliel said an improvement had been seen by February 20, with no more tar stains in the sea visible.
Around 4,000 volunteers are working on the clean up. The minister said it was important that they had the appropriate training, given the dangers of tar.
The government has forecast further storms for February 23. This may spread tar to other beaches, the environment ministry said.
EcoOcean reported that tar had contaminated 150 km of beaches.
Another NGO, The Coast Patrol, has circulated pictures of a whale that appears to have died, linked to the tar spill. The 17-metre fin whale was washed up in southern Israel on February 18.