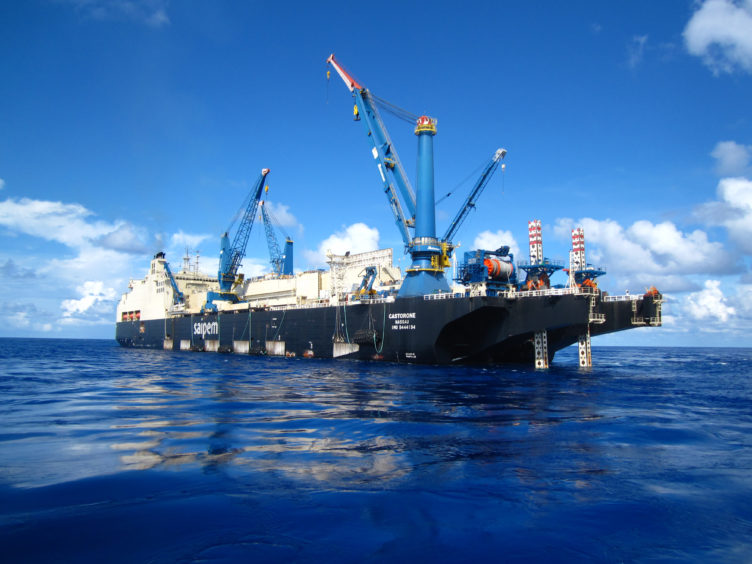 Qatargas has awarded a $1.7 billion contract to Saipem for work on the North Field project.
Saipem said the work covered engineering, procurement, construction and installation (EPCI) on various offshore facilities. This will focus on the extraction and transportation of gas.
In particular, this will include platforms, supporting and connecting structures, subsea cables and pipelines. The contract also covers decommissioning of a pipeline and other modifications to existing facilities offshore.
"Saipem is well positioned and actively executing various contracts in Qatar, a key market for us with several offshore investments expected to progress in the near future," said the company's COO for E&C offshore Stefano Porcari.
"This acquisition by Qatargas consolidates our position in the gas sector, confirms our strategic role in the energy transition and represents a token of confidence in Saipem's experience and proven ability to successfully execute and deliver challenging projects.
"Furthermore, it also confirms the relevance and effectiveness of the early engagement model adopted through our division Xsight, which recently concluded, ahead of time, the Front-End Engineering Design [FEED] contract for the whole NFPS development programme".
Saipem's DE HE vessel will carry out pipe-laying and lifting, in water depths of around 65 metres. The company said it would use its high-end welding capacity for corrosion-resistant cladded pipelines.
Back to Barzan
Saipem returned to work in Qatar in 2018 with the Barzan project, which is nearing completion. It is also working on the WHP12N jacket project, part of the North Field development.
In addition, Qatargas awarded a letter of intent to Saipem on offshore export pipelines and onshore works under the North Field production sustainability pipelines project. This is subject to final approval.
Saipem has recently expanded its presence in country. It is also working with a local fabrication yard.
The Italian company's Xsight unit completed FEED work on the sustainability project in May 2020.
Recommended for you

Saipem agrees to 'de-scope' Harland and Wolff NNG contract after 'delays'