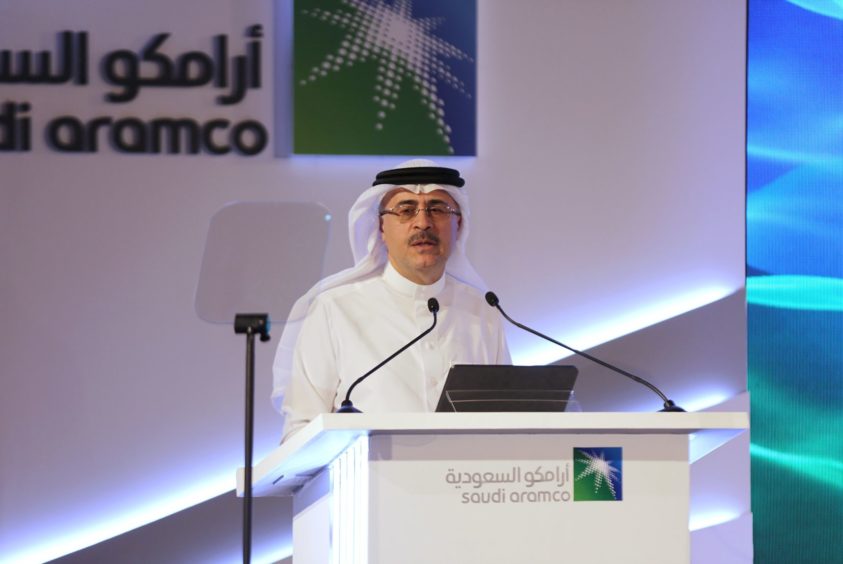 TotalEnergies and Saudi Aramco have handed out engineering, procurement and construction (EPC) contracts for an $11 billion world-scale petrochemicals facility.
The Amiral complex will expand the Satorp refinery in Saudi Arabia. It will have capacity to produce 1.65 million tonnes per year of ethylene and industrial gases.
Aramco president and CEO Amin Nasser and Total chairman and CEO Patrick Pouyanné participated at a signing ceremony in Dhahran on June 24. They took the final investment decision (FID) in December 2022.
The companies awarded contracts as follows:
Hyundai Engineering & Construction Co. Ltd — for a mixed feed cracker and utilities, with a nameplate capacity of 1.65mn tpy of ethylene and related industrial gases, and utilities, flares and interconnecting systems that support main packages within the facilities. Hyundai said it would carry out its lump-sum turn key work on the two packages, worth $5bn.
Maire Tecnimont — for two polyethylene units using Advanced Dual Loop technology, with a nameplate capacity of 500 kta each, and the derivative units. Italy's Maire Tecnimont said its two lump-sum EPC contracts were worth $2bn.
Sinopec Engineering Group Saudi Co. Ltd — for Tank Farm and SATORP integration.
Gulf Consolidated Contractors Co. — for the transfer pipelines.
Mohammed Ali Al-Suwailem Trading and Contracting Co. – for industrial support facilities.
Mofarreh Marzouq Al Harbi and Partners Co. Ltd – for site preparation.
Mobarak M. AlSalomi and Partners for Cont. Co – for temporary construction facilities.
Job plans
Total said the expansion was expected to attract another $4bn in additional investments. It would also create 7,000 direct and indirect jobs in Saudi Arabia.
Aramco and Total are putting up $4bn in equity, with the Saudi company providing 62.5% and the French company 37.5%. At FID, Total said it aimed to start commercial operations in 2027.
Aramco's Nasser said the signing was a "major step forward" in strengthening the partnership with Total. SATORP demonstrates how when two companies come together than can create "something remarkable", he said. "I am delighted that we are taking SATORP to the next level with an $11bn expansion."
Aramco is working to provide the energy the world requires "today and tomorrow with a pragmatic, orderly and inclusive energy transition plan. We see petrochemicals playing a significant role in that vision."
The expansion project will also complement other facilities in the Jubail industrial city, he said.
Pouyanné also noted the shared history with Aramco. "This expansion project reinforces the exemplary relationship that our two companies have enjoyed for several decades in the Kingdom of Saudi Arabia. We would like to thank the Ministry of Energy of the Kingdom of Saudi Arabia for its support throughout the development of this world-class project."
Recommended for you

TotalEnergies eyes 2025 start-up for Culzean electrification project (exclusive)