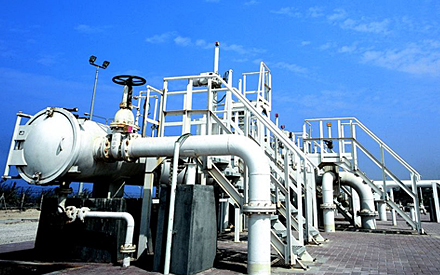 Rockets fired from Gaza hit a tank in Israel on May 11, causing a fire that continues to burn.
The Europe Asia Pipeline Co. (EAPC) owns the tank. It was unclear how much oil was in the tank when it was hit. The company's total storage capacity is around 23 million barrels of oil.
The Trans-Israel pipeline was damaged in a rocket strike earlier, currently burning. pic.twitter.com/r3fiUiKo3h

— Emanuel (Mannie) Fabian (@manniefabian) May 11, 2021
It appeared to still be on fire this morning.
Ashkelon is on the Mediterranean coast, close to the Gaza strip. Israel has an anti-rocket defence system, Iron Dome, but it was not able to prevent the strike.
Some reports attributed the attack to Hamas, some to the Palestine Islamic Jihad (PIJ).
It was not clear whether the attack had targeted the energy infrastructure specifically. Iran has provided materiel in the past for attacks.
Tensions have escalated in recent days. Israeli strikes in Gaza have killed at least 35 Palestinians. Rocket attacks from Gaza have killed five Israelis.
Gaza's power plant will run out of fuel on May 14. Reports indicate Qatar has agreed to provide some funding to shore up supplies for the plant.
The United Nations' humanitarian co-ordinator issued a statement on May 11 saying movement of goods and personnel must be allowed to continue. Restricting supplies to the power plant would cause a "significant reduction in electricity supply, again impacting the availability of health, water and sanitation services", it said.
The UN statement did also condemn violence from both sides.
The United Arab Emirates has talked of exporting crude via the EAPC link.
Recommended for you

Cuba battling inferno at oil depot after lightning bolt hit tank on Friday