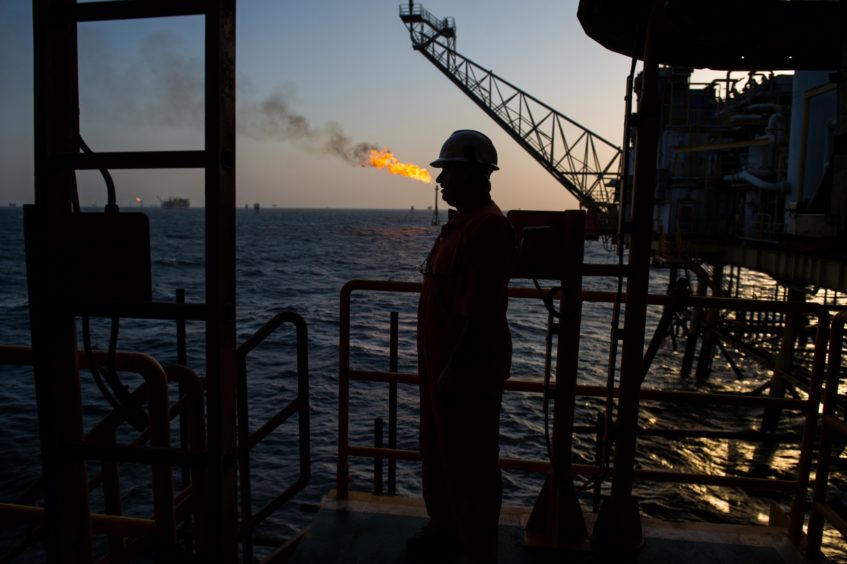 The US called for the immediate release of an oil tanker it says Iran seized in international waters on Thursday.
The Marshall Islands-flagged vessel Advantage Sweet issued a distress call as it was being seized by Iran's Islamic Revolutionary Guard Corps Navy in the Gulf of Oman, the US Navy said in a statement.
"Iran's actions are contrary to international law and disruptive to regional security and stability," it said. "The Iranian government should immediately release the oil tanker."
The Gulf of Oman is among the world's most important bodies of water for the transport of oil, linked to the Persian Gulf, and through it, some of the region's biggest crude producers. In recent years, tensions among governments in the Middle East have heightened the risk for ships, with some of them turning off their transponders as they navigate their way around the Arabian peninsula.
In the past two years, Iran has seized at least five commercial vessels in the Middle East, according to the US. The Navy's 5th Fleet, which patrols the region, is monitoring the situation.
The Advantage Sweet was semi-laden with oil, having loaded a partial cargo of refined products in Kuwait, according to tanker-tracking data compiled by Bloomberg. Fixtures information show the vessel was chartered by Chevron, and its ultimate destination was the US Gulf Coast.
The tanker was most recently signaling South Africa, according to the last satellite location received Thursday. It's owner is listed as SPDB Financial Leasing, part of Shanghai Pudong Development Bank.
Recommended for you

Burning oil tanker off Malaysia rings shadow-fleet alarm bells