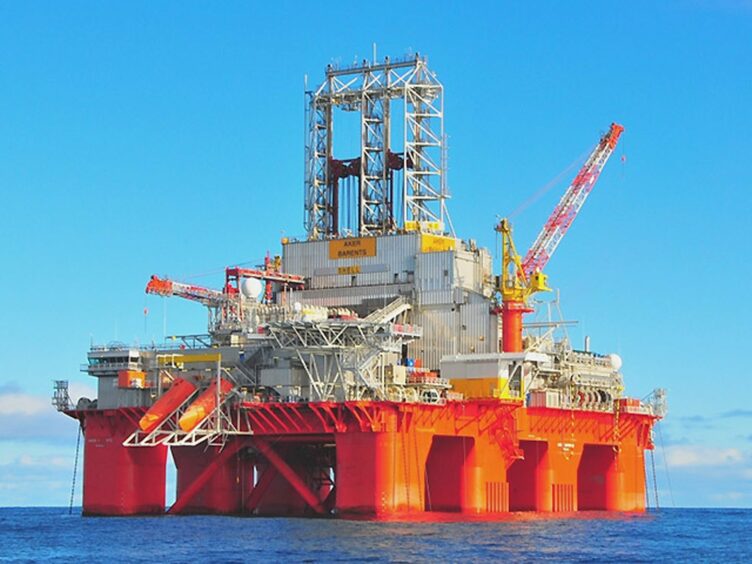 The Transocean Barents has arrived at Block 9 in Lebanon, with drilling expected to start soon for TotalEnergies. It plans to begin drilling the Sidon South well this quarter.
The French company held a ceremony marking the arrival of the rig and a first helicopter at Beirut airport.
TotalEnergies EP Cyprus and country chair managing director Romain de la Martiniere, on LinkedIn, confirmed the arrival.
The site visit included Minister of Energy and Water Walid Fayad and Minister of Public Works and Transport Ali Hamie, in addition to Lebanese Petroleum Administration (LPA) representatives.
The progress demonstrates the company's plans, de la Martiniere said, as set out in January 2023.
Drill plans
The rig arrived this morning, according to data from Marine Traffic.
According to the environmental impact assessment (EIA), two wells may be drilled during the exploration phase. The operator will drill the first well in the bottom corner of Block 9, close to the Israeli border.
Transocean has reported the day rate for the rig is $365,000 under the one-well contract. There are three more one-well options, with rates varying from $350,000 to $390,000. The Transocean Barents left Norway on July 21.
Total is expected to exercise one of the options through leasing the rig on to Eni, for a well in Cyprus.
Total has chartered the Campos Tide, Demarest Tide and Highland Defender PSVs from Tidewater to support the rig.
QatarEnergy (QE) joined the Block 9 group in January this year, taking a 30% stake in Blocks 4 and 9. Total and Eni each have 35%. Water depths range from 1,400 to 1,800 metres.
The EIA filed earlier this year said the group did not have plans for further drilling in Block 4. A first well was drilled on Block 4 in early 2020.
The LPA is currently holding a licensing round. It was due to close on June 26 but the agency pushed it back until October 2.
Recommended for you

Namibia: Shell and TotalEnergies giant oil discovery threatens resource curse