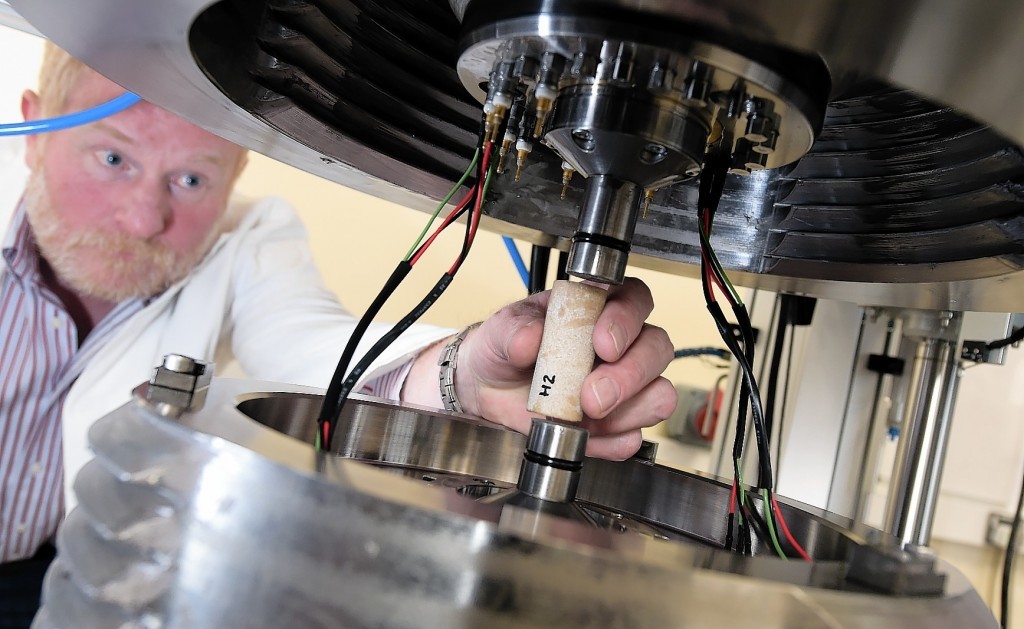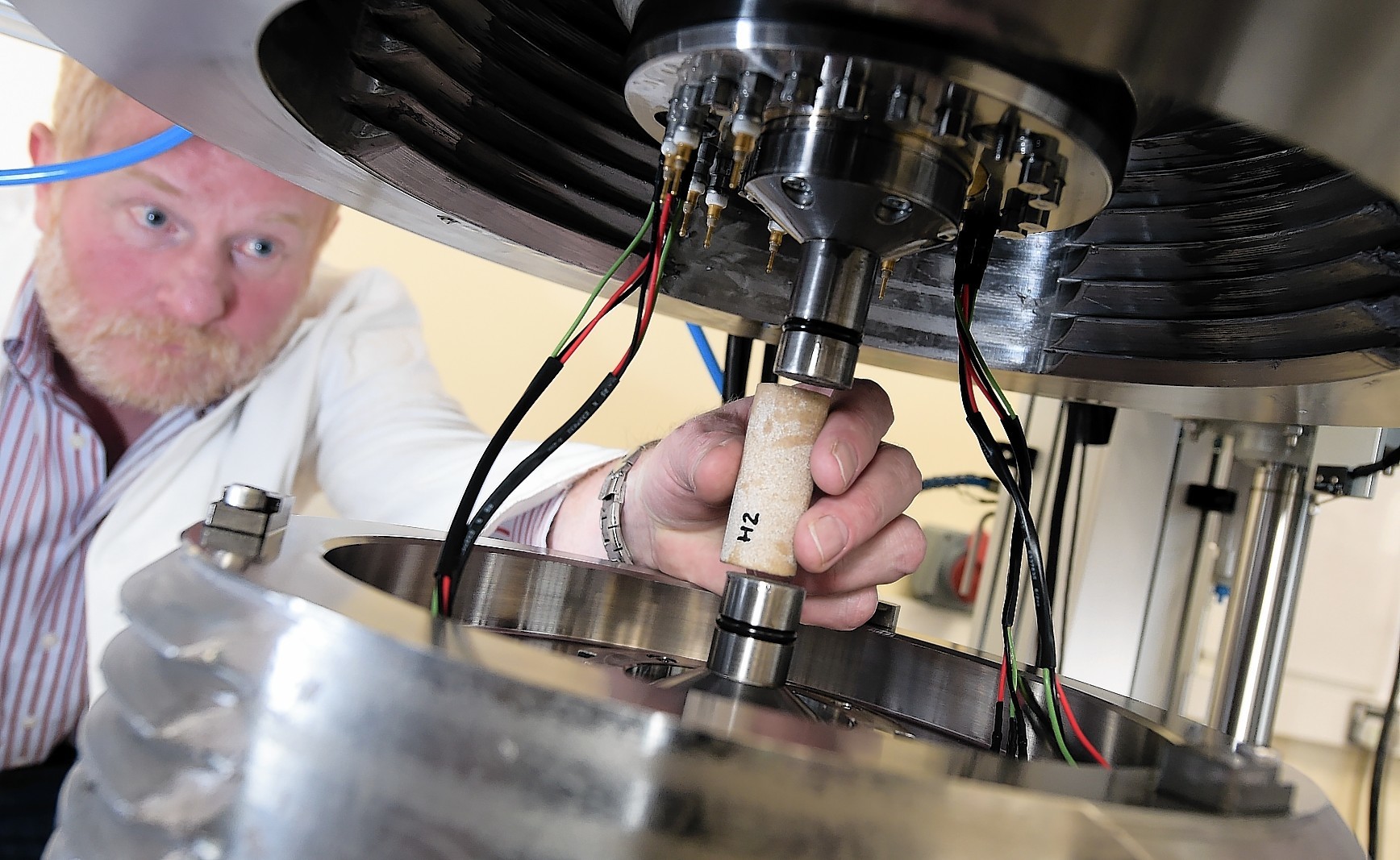 Aberdeen University today unveiled a new £500,000 piece of equipment that will help to spur exploration and drilling in the North Sea.
The rock deformation kit, which was built to the university's specifications by Sanchez Technologies in France, effectively brings the earth's crust to the laboratory.
It tests how rock and cement samples react to high pressure, high temperature (HPHT) conditions, before providing data that informs the decisions of exploration and drilling companies.
The university said it was the only apparatus of its kind in Scotland and that its presence in Aberdeen would help North Sea firms work more efficiently.
Previously, rock samples had to be sent to places like London and Houston for testing, but now companies will be able to save time and money by partnering up with the university.
The university said it is already in talks with companies who wish to use the equipment, which can subject rock to temperatures of up to 200 degrees Celsius and pressures of 250 megapascals, the sort of conditions found at depths of 6.2miles.
It was put together using Scottish Funding Council cash, which was allocated to the university by the Oil and Gas Innovation Centre.
David Healy, from the university's school of geosciences, said: "This apparatus can make a tangible difference by providing companies with accurate data about the properties and behaviour of the rock at depths of up to 10 kilometres, which is far deeper than current drilling activity.
"Not only this, but it can also be used to measure the properties and behaviour of cement lining the well bores, so there's an important engineering element to what it can deliver.
"This is the kind of valuable data that can reduce risks to operators, and potentially encourage new exploration activity in the North Sea and other areas of potential, such as west of Shetland."
Mr Healy said the equipment would not only assist oil and gas companies, but would also play a big part in the training of postgrad students.
OGIC chief executive Ian Phillips said the arrival of the new equipment was important because most of the hydrocarbon deposits left in the North Sea were found in HPHT wells.
Mr Phillips said: "The development of new technologies and processes for deep drilling applications will have a key role to play in exploration and production activity at home and in international deep-water environments.
"In Scotland, we have an opportunity to leverage our North Sea experience to be at the forefront of this work and OGIC's investment in equipment at the University of Aberdeen will help us facilitate this. Open access to the equipment on the doorstep of our oil and gas industry will be of great benefit."
Recommended for you

Talent and timing: Can Aberdeen's oil and gas skills make the energy transition?