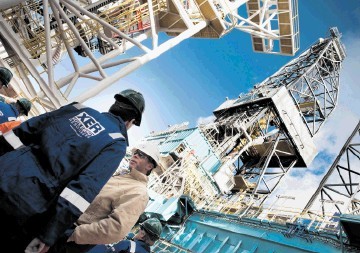 Xcite Energy said its licence containing the Bentley field has been extended until June next year after approval from the OGA (Oil and Gas Authority) and DECC (The Department of Energy and Climate Change).
The company said the licence extension is expected to assist Xcite Energy in its current process to secure the financing required for the approval of its Bentley field development plan.
It will also help support its plan to repay its outstanding senior secured bonds which are due for repayment by June this year.
Xcite said a technical review of the first phase of the Bentley field development had been completed with the OGA to ensure that the aspects of the plan meet OGA's policy objectives to maximise the economic recovery of the UKCS.
Rupert Cole, Xcite Energy chief executive, said:"We are continuing to make progress and we remain focused on delivering a funded first phase field development plan, including repayment of the outstanding bonds.
"We still have a lot of work to do, but our objectives of reducing execution risk, working collaboratively and developing a fit-for-purpose, economic and efficient development concept has been critical to generate the support we need for our financing process."
Xcite also said it continues to work with all key stakeholders in the Bentley project and has recently completed a cost review of the development plan.
This has included revised quotes from contractors and suppliers of material services, equipment and drilling programmes.
Recommended for you

North Sea firms relinquish swathes of licences to NSTA regulator