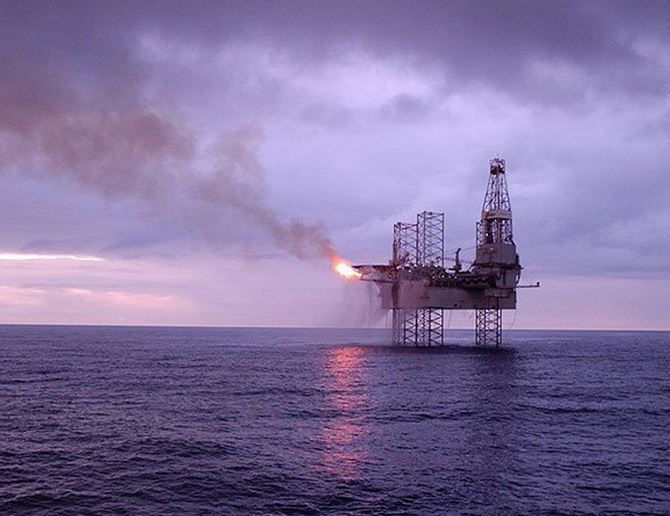 The North Sea oil and gas industry is "drowning in a tsunami of supply", a Conservative MP warned today.
Peter Aldous, who represents Waveney in Suffolk, highlighted the "major challenges" the sector is facing as he led a debate at Westminster.
He also urged George Osborne to bring forward further fiscal measures in the Budget.
Mr Aldous added: "In the short-term the industry must survive and we must then ensure everything possible is done to ensure it can thrive.
"The industry is fighting for its very existence … the industry is drowning in a tsunami of supply of oil and gas just as demand is cratering around the world."
He told MPs there was both a "moral and business imperative" to help the industry.
He said the Government owed it to the families of those working in a "in many ways dangerous" sector to act.
He also pointed to the "vitally important" role of the industry to UK plc.
And he warned of a "hollowing out" of communities in the north-east of Scotland, Teeside and East Anglia where jobs are concentrated if steps are not taken.
While focusing on the problems, Mr Aldous sought too to paint an optimistic future for oil and gas.
He said he expected it to continue to play a significant part over the next 30 years.
Aberdeen North MP Kirsty Blackman is also due to speak in the debate.
Yesterday, the SNP accused Mr Osborne of "sitting on his hands" over tax cuts.
The party is calling for a reduction in the headline rate of tax, removal of barriers to exploration, improved access to tax relief for decommissioning and urgent consideration of other measures, such as loan guarantees
Thousands of people have already lost their jobs in the north-east as a result of the downturn, with First Minister Nicola Sturgeon recently admitting the industry is in crisis.
Last March, the UK announced tax breaks worth £1.3billion over five years. Mr Aldous said today this needed to be the "foundation" for further support going forward.
Mr Aldous said the Treasury needed to deliver its "side of the bargain".
He called for a taxation framework that would give confidence in the industry's long-term future and help attract global investment.
Specifically, he asked for the introduction of a government loan guarantee scheme to increase access to finance.
Longer-term, he said the Treasury needed to work with the industry to provide an overall "roadmap" for fiscal change.
He added: "The industry needs its own long-term economic plan.
"It is a great British industry which has given so much to the UK over the past 50 years.
"It is currently facing extreme challenges, but it can play a key role for the next 35 years."
To enable it to do so, Mr Aldous said three ingredients were required – the right regulatory framework, the right fiscal framework and a "spirit of collaboration".
Recommended for you
X

In case you missed them: Energy Voice's Friday Five with SengS