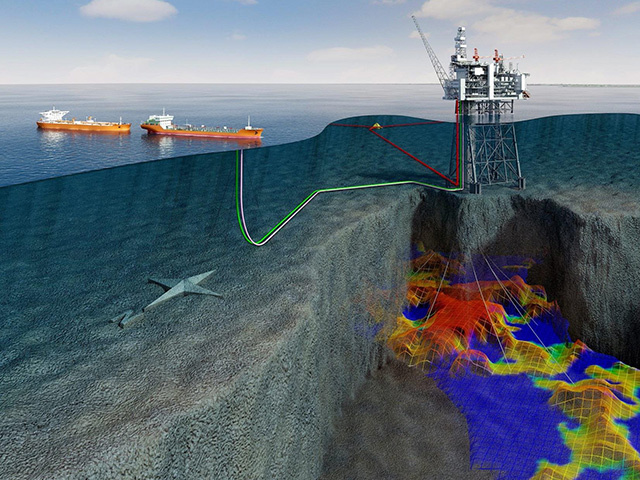 A new generation UK oil & gas junior is in the final stage of buying its way into the Mariner heavy oil field having agreed to purchase a chunk of JX Nippon Exploration & Production UK's 28.89% stake.
This is the first asset deal struck by Siccar Point Energy since its creation in late 2014 with private equity backing.
Though the company declined to comment, Energy understands that key documents were signed last month and that only loose ends remain to tie-off.
Apparently, the company, led by CEO Jonathan Roger, ex of Centrica and Venture Production, has evaluated several tens of asset packages over the past year to 14 months but rejected them all, opting to bide time until a potentially company-making opportunity with a long time horizon and without a massive call on cash resources presented itself.
According to Statoil, Mariner's recoverable reserves are north of 250million barrels and its production life is expected to be around 30 years. Statoil holds 65.11% equity while Dyas Mariner Ltd (6%). We don't yet know what Siccar's interest will be or the price paid.
By taking a stake in Mariner, Siccar may have secured the top bargain in a North Sea bazaar stuffed with cheap offerings by being patient. This is in marked contrast to the marketplace just a few years ago when it was a seller's market and many buyers paid over the odds to secure skin in the North Sea game.
That is no longer the case and the hope at Siccar is that it has been able to neatly catch the bottom of the current oil price cycle.
Not only is there considerable North Sea track record at Siccar, its backers have a lot of experience too. They are affiliates of Blue Water Energy and Blackstone Energy Partners, who, back in Q3 2014, agreed an initial investment of up to $500million in the company. They were later joined in the investment by the Government of Singapore Investment Corporation (GIC).
Moreover, the prime architect of the finance package is North Sea investment leading light Graeme Sword, who will be remembered by many in the UK offshore industry for successfully building 3i's energy portfolio and was a co-founder of Venture Production.
Fortunately for Siccar Point, it turned out that JX Nippon was looking to reduce its interest, despite having already committed extensively to the capital cost of the more than $7billion Statoil-operated Mariner development, first oil from which has been postponed until 2018.
Statoil has blamed delays at its construction yards in South Korea, adding that the move was not linked to the current North Sea downturn.
That Statoil decided to push back Mariner first oil because of construction delays in South Korea probably also played in the Aberdeen oil junior's favour.
The Japanese energy combine is reported to be planning to acquire a 10% or so stake in Vietnam National Petroleum Group (Petrolimex) for around $177million.
Having been in a strategic partnership with the Vietnamese company since December 2014, JX Nippon is apparently also mulling participation in a refinery project to serve the growing oil market of the Southeast Asian nation, according to the Nikkei in Japan.
It therefore means that JX Nippon is probably looking to release equity from its portfolio, especially non-cash generating assets or those compromised by bargain basement oil prices.
This is only the start of Siccar's shopping as the company is on the look-out for asset deals that will deliver low-cost, hassle-free, cash generating immediate production.
Exploration is a stated objective too, but this will come later and most likely be in the Norwegian sector where tax reliefs make such activity more attractive than the UKCS.
The company team, some of whom are heritage Venture in which 3i together with ArcLight took a sizeable stake interest in 2007, has considerable expertise in managing large, complex assets in the UKCS while adopting innovative technologies and strategies to unlock the maximum commercial hydrocarbon potential.
Roger is the former MD of Centrica Energy Upstream, where he led the business from early 2010 following the acquisition of Venture at which he was the chief operating officer ahead of the take-out.
Roger has been working in close collaboration with Blue Water Energy since he left Centrica in 2013 to engineer Siccar Point's business plan.