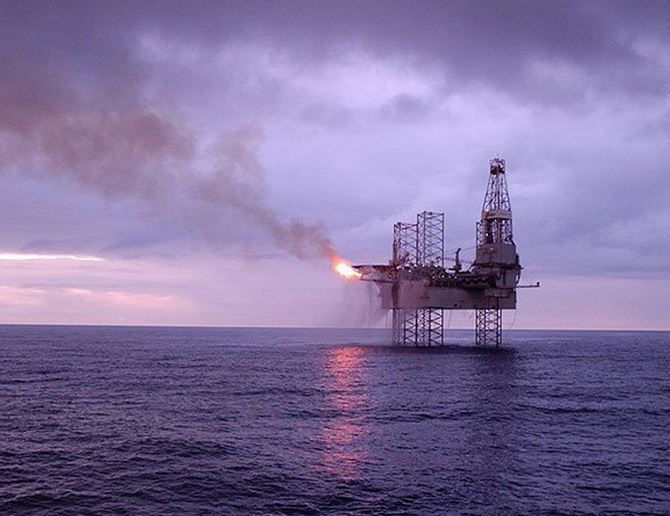 Aberdeen MSPs criticised the "derisory" city region deal today (Sat) as they called on the UK Government to do more to support the north-east during the oil and gas downturn.
Mark McDonald said at some point the Conservatives had to "get over the fact they won the independence referendum".
He told delegates at the SNP spring conference in Glasgow: "What the Tories cannot escape however much they might like to try … is that they hold responsibility for the stewardship of the industry.
"Right now they are asleep at the wheel."
He said £300billion had flowed into the UK Treasury from the North Sea industry over the decades.
But the Aberdeen Donside MSP added: "When the north-east went to the Treasury and said 'we need your support', what was it the Treasury offered them?
"They offered them £125million (in the Aberdeen City Region Deal). That's the broad shoulders of the UK right there."
He called it a "derisory" offer and criticised Labour councillors in Aberdeen for hailing it.
Mr McDonald said Wednesday's Budget represented an opportunity for George Osborne to "redeem" his government.
He added: "The north-east has been very good to the Treasury over a number of decades.
"The message to George Osborne should be this – it's payback time."
Aberdeen Central MSP Kevin Stewart picked up the theme in his contribution.
He said: "It seems in our moment of need, the Treasury are unwilling to pay us some money back."
He highlighted the job losses and added: "The reaction from the UK Government is absolutely nothing; it's a completely and utterly pathetic response."
Criticising the amount of money allocated to the Aberdeen City Region Deal, he asked: "What is the difference between Aberdeen and Manchester?"
At the very least he said the UK Government should match the additional £254million the Scottish Government has pledged to the region in addition to its share of the £250million equally funded by the two administrations through the deal.
Conference backed Mr McDonald's resolution for more action on North Sea jobs.
The motion called on the UK Government to "take the opportunity of next week's budget statement for long overdue action to support the sector".
The Scottish Government is proposing the following actions:
• A substantial reduction in the headline rate of tax, with the primary objective of creating an internationally competitive tax regime in the North Sea.
• Removal of fiscal barriers for exploration and enhanced oil recovery (EOR).
• Fiscal reforms to improve access to decommissioning tax relief and encourage late life asset transfers in an effort to reduce costs and help prevent premature cessation of production.
• Urgent consideration of additional non-fiscal support, such as government loan guarantees to sustain investment in the sector.