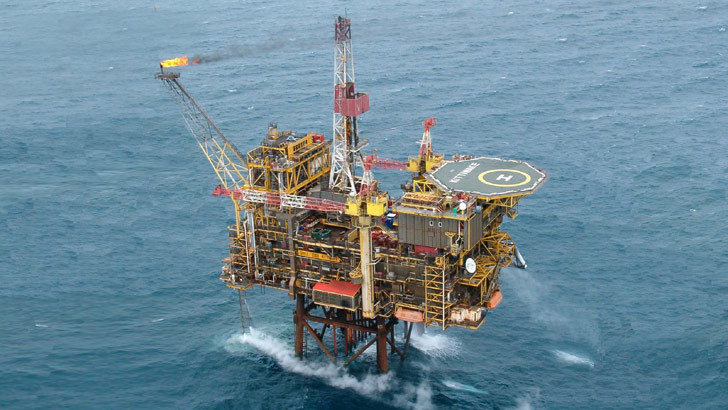 Ensuring the asset integrity of ageing North Sea assets can ensure they remain productive longer than previously intended the Topsides UK conference heard today.
Craig McCartney, director of projects at Petrofac's engineering and production services, cited project work done on the Kittiwake platform as an example of how refitting an installation has seen production increase and new wells tied back to a rig which first began producing in 1990.
Since it first began operating with Shell, it has since been owned by Venture, Centrica and was most recently acquired by EnQuest in 2014, with Petrofac having responsibility for the maintaining and overhauling the platform.
McCartney said the recent development of the Scolty and Crathes fields illustrated that investment in late life assets such as Kittiwake, could extend the life of the platform and enable operators to develop new hydrocarbon fields using existing infrastructure.
Production from Kittiwake has increased under EnQuest's operatorship.
"An ageing asset that is well maintained, can sometimes be the best solution for many of our customers when it comes to subsea tiebacks and greenfield development opportunities.
He added: "There are many marginal fields in the UKCS and should the oil price stabilise and continue to rise like we all hope it will, this maybe the lifeblood of the industry throughout late life and hopefully delay decommissioning for many of our more mature assets.
He said significant investment had been made in upgrading the Kittiwake platform.
"Current market conditions are crating new opportunities, as the industry seeks to lower costs and gain new efficiencies."
McCartney said that Kittiwake was a "CRINE-era asset" that had not been built or designed for modifications and upgrades as it had never been designed to have remained in operation for so many years.
"There's not an area of the platform that we aren't touching, we are upgrading every system."
By using redundant space and replacing outdated equipment and stripping out old modules, Petrofac was able to update the platform for modern production requirements.
"It's very difficult to add to a CRINE era asset because of weight constraints and issues with stability of the asset. We had to be very careful about how we designed that."
Scolty and Crathes is scheduled to produce first oil towards the end of 2016/beginning 2017.
The inaugural Topsides UK 2016, focusing on the late life of maturing topsides installations, is a two-day event taking place at Aberdeen's Exhibition and Conference Centre.
Michele Eaves, brownfields projects director at EnQuest, told the conference: "Late life extension enables decommissioning to be far more phased than it would be.
"Decommissioning is coming towards us quite quickly with the present climate, and it's definitely EnQuest's focus to not take that step, but do it in a phased situation.
"By doing and taking these actions, then we ensure we have life fields extended by probably another 10-12 years rather than saying in a few years time we're going to have to switch the lights out."
Recommended for you
X

Budget 2016: Statoil says measures "positive signal" for the UKCS