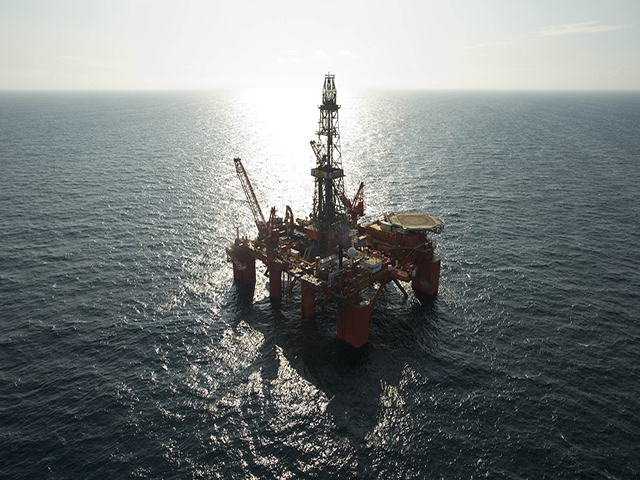 New figures showing Scotland's total oil and gas supply chain sales reached a record £22.9billion during 2014, over half of which was delivered via international activity, are a strong reminder of the important role the sector plays in Scotland and globally.
Published in Scottish Enterprise's Survey of International Activity in the Oil & Gas Sector 2014/15, in partnership with Aberdeen Chamber of Commerce and sponsored by Santander, the results show an increase in overall sales by three per cent from £22.2 billion in 2013. Other key highlights include:
• total international activity (exports and international subsidiary sales) grew by nine per cent to £12.2 billion
• international activity accounted for 53.4 per cent of total sales, up from 50.3 per cent in 2013
• the United States, Angola, Nigeria, Australia and Kazakhstan were the top markets for international activity
• the United States, Norway, United Arab Emirates and Malaysia are identified as being the top countries for growth opportunities in the immediate future
• over the next five years, domestic and exports sales are forecast to grow by four per cent and 12 per cent respectively.
Encouraging more companies to internationalise is a priority for Scottish Enterprise and Scottish Development International, the Scottish Government's international arm, and the survey results help to inform their strategic approach.
For example, after the 2011/12 survey of international activity identified Africa as the region with most scope for growth, SDI set up a new office in Ghana to help maximise international opportunities.
Similarly, opportunities for the supply chain in Iran are currently being explored after it appeared for the first time in the top ten countries for growth opportunities this year.
Commenting on the results ahead of the next Energy Jobs Taskforce meeting, chief executive of Scottish Enterprise and chair of the Energy Jobs Taskforce, Lena Wilson, said: "Today's results clearly reflect a very mixed picture for the oil & gas industry.
"On one hand they demonstrate the global reputation of the sector and the strong demand for its skills, experience and expertise but on the other, the severe impact of the low oil price necessitates further work to transform to become even more competitive in the global marketplace."
Energy Minister Fergus Ewing welcomed the results of the report saying: "While it is clear that the oil and gas industry faces ongoing challenges, this survey clearly shows the value of the Scottish supply chain and the strength of its global reputation.
"I am delighted that these latest figures show an increase in international sales, which are now shown to be worth £12.2 billion, with international activity accounting for 53.4%, up from 50.3% in 2013.
"Scotland's refreshed Oil and Gas Strategy was published in February, and is focused on supporting the sector. The strategy offers a shared path for industry, governments and the Oil and Gas Authority to follow in working together to support the industry and its world class supply chain.
"The North Sea still holds significant potential. With industry estimates of up to 20 billion barrels of oil equivalent still to be recovered, Scotland will continue to remain a global oil and gas hub with a strong international reputation."
Aberdeen Grampian Chamber of Commerce research & policy director, James Bream, said: "It is a challenging business environment but it's a sign of strong resilience that businesses can look ahead and still see opportunities that exist around the globe.
"The historic review show a strong set of results and we should be proud of these.
"However we will all now focus on the future, and find different ways to capitalise on future opportunities by taking the best of what we have and innovating to be even better."
Aberdeen-based SMS Ltd has put internationalisation at the top of its agenda and sees investing in key markets such as the Middle East and Asia as fundamental to its continued success and growth.
Alistair Moncur, development director at SMS said: "We recognise this year is going to be tough – survival is the new industry buzz word. That said, I strongly believe that the measures we've put in place together with our International Growth Plan will put us in a strong position when the industry picks back up.
"Scottish Development International has been incredibly supportive in our international efforts, guiding us through the international development 'minefield'.
Their support, which has included help with delivering market research, support to participate in market visits and playing an instrumental role in helping us set up our SE Asia office in Kuala Lumpur, will help us come out of this downturn even stronger than before."
For more on this story click here.
Recommended for you

Ancala wins multi-million pound deal to bring Edvard Grieg gas to Scotland