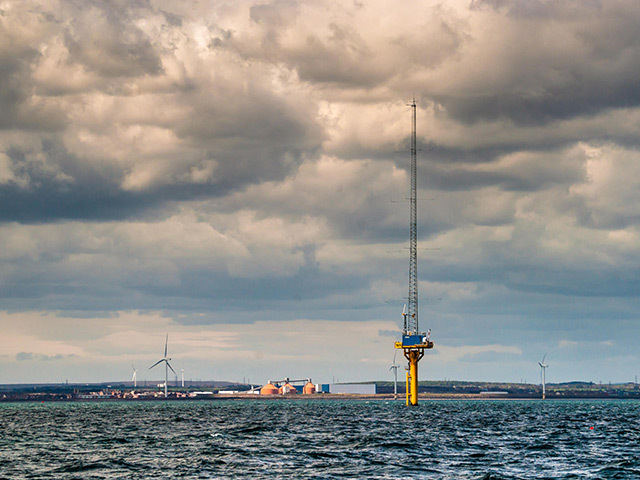 Independent Oil and Gas (IOG) has launched a campaign to snap up producing North Sea assets.
The confirmation comes after independent explorer struck a £6.5million deal to own 100% of the North Sea Blythe discovery. Employees, including chief executive Mark Routh, later revealed they had sacrificed their salaries in a bid to keep costs down.
Speaking to Energy Voice, Routh said: "We don't have any income because we don't have production.
"We are looking to acquire some production in the North Sea to create some income and cut down our overheads. We're currently evaluating some opportunities both distressed and otherwise."
When pressed on whether he was considering Shell's North Sea assets, he said: "We are looking at everything. We're having a lot of discussions with a lot of different parties."
Assuming 100% operatorship of Blythe is straight out of the Maximizing Economic Recovery UK (MER UK) playbook, according to the company leader.
"This is all within the MER UK plans following on from the Wood Report," he said.
"We're hopefully going to be the company that's going to deliver the plan and I must say the OGA has been incredibly supportive throughout this process."
He added: "If you can do deals in this market that's a very good thing.
"I can sum this deal up in two words – Blythe hub. This is what this acquisition allows us to do. It lets us develop the area as a hub."
Blythe contains 34.3 BCF or 6.1 million barrels of oil equivalent. However, by using Blythe as a hub to tie-back smaller stranded reserves the site's 2P reserves would total 124 BCF.
IOG will use 3D seismic to better understand nearby dormant plays, according to Routh.
"The smaller players need to work up the smaller basins in a mature basin like the North Sea," he said.
"It's entirely right that in the North Sea the smaller companies come in develop the assets that the bigger companies don't want to concentrate on.
"124 BCF – that's not going to get the attention of any of the majors."
But for a smaller, more agile explorer like IOG the total sum is sound investment, according to Routh.
"Gas prices are rather low at the moment, but we think that gas prices will change in the coming years," the chief executive said.
"We also see that the government is moving towards shutting down the coal fired power stations in the UK. That coal can only be replaced by gas, so we think there's going to be a higher demand for gas."
He added: "The oil price is a big challenge but it's also created opportunities. Commodity prices have come down and that's caused us a lot of headaches.
"But the North Sea still has many years of life for those that still believe in it and we are certainly one of the companies that do believe in it."
Recommended for you

Update: Orcadian raises £1m to progress Pilot North Sea project